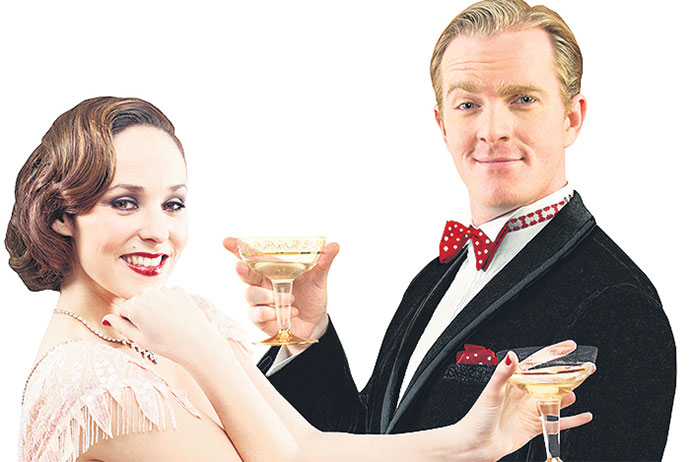 It's hard to believe that Penrith's Q Theatre is celebrating their 50th anniversary and what better way to mark the occasion than with a bumper 2013 season.

The local theatre company, now based at the Joan Sutherland Performing Arts Centre (JSPAC), began its humble start to life when six actors launched it with a prolific lunchtime program at the AMP Theatrette in Circular Quay way back in 1963.
But increasing difficulties in the 1970's, such as a shortage of fresh short plays for lunchtime performances, changing audience demographics and a rapidly rising rent bill for the venue led to a reassessment of its policies and aims.
Evening performances at their Circular Quay base helped diversify the company's profile somewhat, as did the occasional tours to the outer western suburbs of Sydney after 1972.
In 1977 the company's artistic director, Doreen Warburton decided to quit Sydney altogether and re-establish the Q at Penrith as a regional company.
Penrith City Council gave the Q an old railway institute building, now the site of the State Government building, to convert into its new home as an intimate, thrust-stage theatre.
From there it staged its annual subscription season of five or six plays. In August 2005, the old railway institute building was officially closed.
The new Q Theatre was born in October that same year inside the newly refurbished JSPAC. 50 years of exciting, groundbreaking theatre later and the Q is getting ready to party with Australian playwrights front and centre of the celebrations.
Q Theatre producer of the last five years, Katrina Douglas, described the upcoming season as one of the best in its half-century history.
"The 2013 season definitely has a strong focus on Australian writing, probably more than previous years," she said.
"We have a number of new plays from Australian writers ranging from David Williamson, who is one of Australia's most well-known playwrights, to Lachlan Philpott and Finegan Kruckemeyer, who are both writing some of the best contemporary theatre around.
"I think we really want to mark the 50th birthday, and we have been talking for a while about using the Australian plays that have been produced by the Company over the years as a focus of the actual 50th birthday event which is on December 2."
The Q's new season kicks off in February with the Ensemble Theatre production of David Williamson's comedy 'Managing Carmen'.
Williamson's brand new play is an uproariously funny comedy about football, sex, gender and slingbacks.
In the play, Brent Lyall is a freakish young sporting talent with a beautiful girlfriend and two Brownlow Medals. Managed by the legendary Rohan Swift, Brent's blossoming career and the millions that come with it seem assured. But Brent has an explosive secret on the verge of becoming public.
As the Q enters its senior years, it's appropriate and fitting that the Q Theatre Company work with local seniors on a new production titled 'Dance Hall Days', which premieres in April.
Part verbatim theatre and part social dance, this cross-generational performance will bring the world of the dance hall back to life. 'Dance Hall Days' stars Phillip Dodds, Nick Atkins, and Jane Phegan. In June, the brilliant and sparkling comedy 'Noël and Gertie' will land at the Q with two of Australia's rising stars of musical theatre, Lucy Maunder and James Millar.
In July, Lachlan Philpott follows his 2012 smash hit 'Truck Stop' with 'Alienation'. Inspired by interviews with Australian alien abductees, 'Alienation' will divide believers and sceptics, presenting audiences with the question 'how far will you go for what you believe in?'
August sees internationally acclaimed playwright Finegan Kruckemeyer return to the Q with 'Tough Beauty'. The production is written in response to the escalating statistics of young female violence. In September, the hilariously mad crew of 'The Wharf Revue' swoop in again poking fun at politics and popular culture with a sharpened satire stick.
Ms Douglas said the huge array of productions will mean there's something to suit everyone's tastes.
"For people who love comedy they will enjoy 'Managing Carmen', 'Noël and Gertie' and 'Camp' because they are fun and well-written. For people who like more challenging work, 'Alienation' and 'Tough Beauty' are not to be missed," she said.
The 2013 Q Theatre season is on sale now. To book or for more information call 4723 7600 or visit www.qtheatre.com.au.