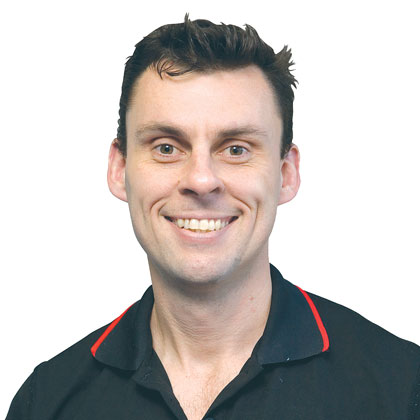 Well its time to go over the old year and start thinking about the new one.

Whatever happened this year, with your fitness goals, work or family ones, know that the next year comes like a blank sheet of paper.
Fill it up as you really want to, don't let old habits get you or put down things you don't actually want to do.
There is nothing magic about the New Year itself, but sitting down and really putting your goals on paper and a plan on how to get them can be life changing.
Nietzsche said: "He who has a strong enough why can bear almost any how".
I remember reading that mentioned in Victor Frankls book on how how he survived through the horrors of a concentration camp.
So it has certainly been tested and strong enough to even get you through losing five kilograms! Think of why you want the goals you're writing down.
Making an extra $100 a week is pretty unmotivating itself but if I focus on the holiday to the beach I can afford to take my family on and spend quality time with them, then I really start thinking of ways to do it.
Running a 5km race isn't overly exciting on its own but if I focus on how I feel when I cross the line and the example I set to others it's is a whole lot easier to get my shoes on for the training run.
This also means I stay consistent to my goals, if getting that extra money means I'm home from work a couple hours later everyday and miss putting my kids to bed then its not really consistent with my goal of spending more time with the family!
Find out why you want something then ask how you can get it and even have fun doing it. Humans instinctually move away from pain and towards pleasure.
They are the two main motivators in life. Use them to your advantage. Forcing yourself to avoid christmas pudding is pain. Getting up at 5am for a run you hate is pain.
These goals will not last long term. Sharing a small sized dessert with the family is pleasure, playing a game outside with the kids is pleasure.
This is a lot more sustainable. Enjoy the break! See you next year!