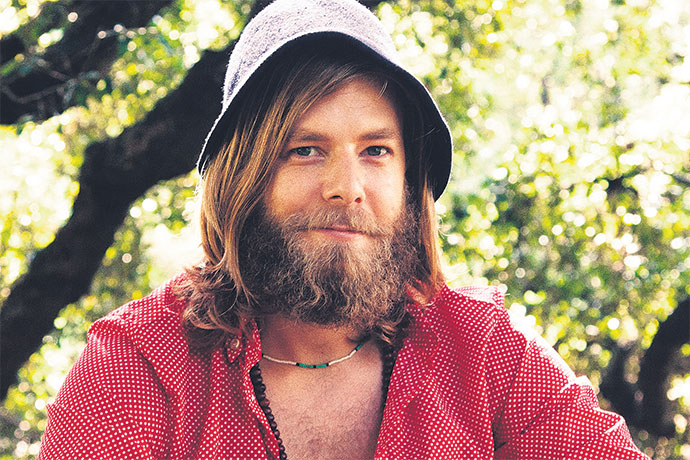 Wes Carr was so unhappy post 'Australian Idol' that he could barely stand the sound of his own name.

"I think because with the name 'Wes Carr' there's a certain amount of celebrity involved with that title," he said.
"When you drink a Coke you know what you are getting. With Wes Carr, it sounds strange, it's my name but I'm not that musically – it was almost created for me.
"When a major label comes in they take your talent I suppose, and they kind of create this thing around you which you become swept up in that doesn't necessarily align with who you are."
Wes admitted after winning 'Australian Idol' in 2008 and signing to Sony Music, he started to become a caricature of himself and didn't feel at all comfortable with the direction his career was heading in.
"I'm all about writing music that reveals a part of my personality and that was not coming across and that was what I was frustrated the most with," Wes said.
"There was no communication with anybody, it was just hits and hits and hits, get your song on the radio and go around and round and round. I couldn't go through with that anymore – it just didn't feel right.
"When I was doing interviews and the radio announcer would say 'and it's Wes Carr!' I would cringe at the name because it just wasn't really what I wanted to do. I was doing 14 hours of interviews a day, I was getting on flights and you forget yourself in that arena… you kind of get sucked into this vortex of this hyped awareness."
Wes released one album through Sony Music, 'The Way The World Looks', after 'Idol' but that was it. Not long after, Wes and his label had a falling out after Sony approached him to record a covers album.
"When the major label turned around and said 'we want a covers record' I said 'f**k that, I'm not doing a covers album'," Wes explained.
"I'd worked that hard, [only] to get to a point where they didn't want to believe in my music, they wanted to release something I was totally against. The reason I got into music was to write music. So, I decided to leave all of that and recreate something new that I'm happy and most comfortable with."
In November 2011, Wes and Sony parted ways and the 30-year-old made the bold choice to go back to his independent roots where he felt most comfortable at – he even decided to change his stage name along the way. Buffalo is Wes' latest project which sees him return to his organic singer/songwriter roots and is an intimate and natural fit with folk and alternative country overtones, that lets his music speak for itself.
"I've always been obsessed with different cultures," Wes said. "The Native American Indians believed if they dreamt of a buffalo they would return back to their heritage, back to their roots.
"Since I was 14 I've been playing gigs around Sydney-town playing acoustic music and folk. I just thought I needed to get back to what I started doing, and now I'm basically on the long but steady road of recreating something I feel most honest doing."
Buffalo (Wes) released his debut EP 'Blood and Bone' back in August and admits he couldn't be happier, feeling far more free and inspired than ever before.
"Since I changed my name I've gone back to writing four songs a day and I've felt more inspired again," he said.
"I felt like I hit this serious roadblock with this 'Wes Carr' character that I couldn't do anything, I just felt constricted and in my own prison."
Wes said he doesn't regret auditioning and ultimately winning 'Australian Idol' because it allowed him to get an insight into an industry that can promise so much but deliver so little.
"I had a bit of a brain explosion and went on 'Idol' because I was always quite negative with it and thought who am I to say this, who am I am to be this lounge room critic like everyone else," he said.
"I went on it because I was so curious about how it all worked but really, at the end of the day, it was a funny move. It ended up being a great experience for me because now I have that knowledge of knowing all these other ways of getting into the industry. I'm glad I got out of it early, without having to do a cheesy covers album."