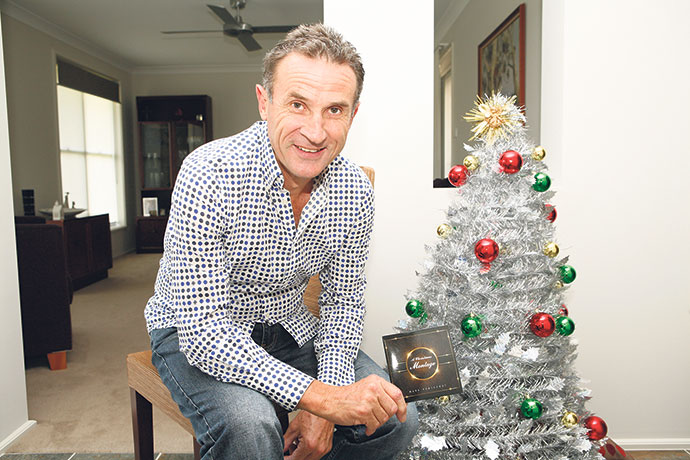 By day, local bus driver Mark Pentecost spends his time driving people around on coach tours but when he is not behind the wheel, he is spreading Christmas cheer through his voice.

The Ropes Crossing local may not be your typical songster but the release of his second CD, featuring his take on everyone's favourite Christmas tunes, has put a smile on the faces of his many passengers.
"I mainly do extended tours and I used to sing live on the road. These days I mainly play my CD's but I still sing live when on the road sometimes. The passengers have always enjoyed it; it is something that no-one else does," he said.
"I have been singing for longer than I can remember and recording a Christmas CD has been on my mind for a while. It is important to share the real meaning of Christmas; the birth of Jesus."
The CD, 'A Christmas Montage', is not only spreading Christmas cheer around Penrith but is changing the lives of hundreds of Kenyan children as well.
$5 from every CD sold will be donated to the Foundation of Mercy Children's Centre in Kissi, Kenya, which has been supported by Mr Pentecost's church, St Marys Baptist Church, for some time.
The centre is home to over 350 orphans who have lost their parents to aids and Mr Pentecost said that the best part of donating funds to the cause is that you can directly see how it is benefiting others.
"When you give to aid agencies you never really see what you're supporting whereas we've got a direct agreement where every cent goes directly to the orphanage. You can really make a difference when you concentrate on a particular project," he said.
"[Buying the CD] is a good way of giving to a good cause but you get some entertainment out of it as well. It is satisfying on two levels, you are giving to others but you are getting some enjoyment out of it as well."
The CD, featuring many Christmas favourites, is available from Koorong in Penrith and locals can see him perform live at Koorong, Henry Lawson Centre, Henry Street Penrith, on Thursday, December 13, from 7-9pm, and on Saturday, December 15, at 11am.