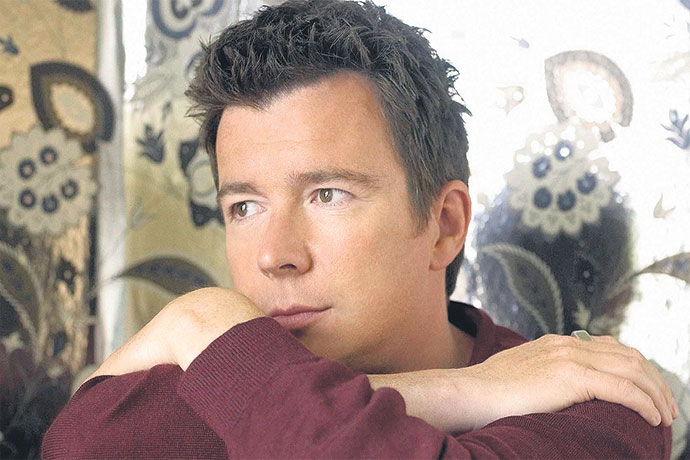 In the 80's Rick Astley was one of the world's biggest pop acts, you could say he was the Justin Bieber of his generation.

The 'Never Gonna Give You Up' singer sold in excess of 40 million records before giving it all away in 1993 for personal reasons.
It wasn't until some 13 years later in 2006 that Rick got an offer to return to the stage to perform in Japan.
While he was reluctant to make the appearance at first, the gigs, in the end, paved the way for him to return to the music world once more.
"I'd turned down many offers previously before Japan but when my wife and daughter found out the offer was really good financially they really wanted to go," Rick said.
"We went over and I did the three gigs and found myself walking off the stage every night going 'that was easy, I really enjoyed that'.
"It's funny because I'm now 46-years-old and I genuinely thought I'd never ever get on stage professionally and sing any of those songs again.
"So, when I did it back in Japan six years ago I thought 'I'll do the three gigs, it will be like doing a giant karaoke, I'll go home, forget about it and never do it again'."
But Rick enjoyed performing his greatest hits for adoring Japanese audiences so much that he agreed to press on with his comeback and hasn't stopped since.
"I've done more gigs in the last six years than I did in the five years that I was famous," Rick said.
Even though fame brought Rick lots of fans and wads of cash throughout his career it was never something he enjoyed having. Music was his passion but the fame that came along with it wasn't.
"I was never totally comfortable being famous if I'm being honest," he said.
"Some people you see are just meant to be in the limelight. I love being on stage, I'm totally comfortable there. I have a laugh with the audience and the band, and I really enjoy it because I feel I know what I'm doing and what I have to do.
"But most people who get put in front of a camera are generally there because they look great… I never saw myself as that kind of popstar.
"Some people look great walking down a red carpet but I was always the one shuffling down the edge of the red carpet trying to hide. I'm better now that I'm older but when you're young it's a lot to take on board."
Rick had many smash hits during the 80's and early 90's including 'Whenever You Need Somebody', 'When I Fall In Love', 'Together Forever', 'She Wants To Dance With Me', and 'Cry For Help'.
Teaming up with the production wonder crew of Stock, Aitken and Waterman, Rick's first eight singles made the UK top 10 and his smash hit, 'Never Gonna Give You Up', was number one in 25 countries across the globe.
But despite all his successes, Rick, in 1993, decided to call it a day.
"Without me being a really boring, old, whinging git who whinges about being a popstar once, if you do anything too much you eventually just go 'oh whatever'. But I have had some amazing memories from it and had some fantastic moments which I'm unbelievably grateful for," Rick said.
"But after four or five years of it, and with our daughter coming along plus various other things, I used to look at myself in the mirror and think 'what are you doing with your life?'.
"If you read anyone's biography they get to a point where it's just like a brick wall and that was what I went through and I just didn't have the desire for a lot of it any more."
During those hibernation years, Rick went from international popstar to full-time dad, raising his daughter Emilie with his wife at their home in England. Rick admitted missing the spotlight to a certain extent as well as some of the quirkier moments fame brings.
"This is going to sound strange but when you're used to being famous and walking into a restaurant and half the restaurant starts to put their knives and forks down, when that stops happening it gets a bit weird," he laughed.
"It's not like I ever liked it but when it doesn't happen it's a bit like 'oh okay'. When someone recogonises me now I love it because it's more manageable and less intense."
Don't miss one of the legends of the 80's, Rick Astley, when he performs all his hits live with an amazing five-piece band at Rooty Hill RSL on Saturday, November 24 at 8pm. Tickets are $69.90. To book or for more information call 9625 5500 or visit www.rootyhillrsl.com.au.