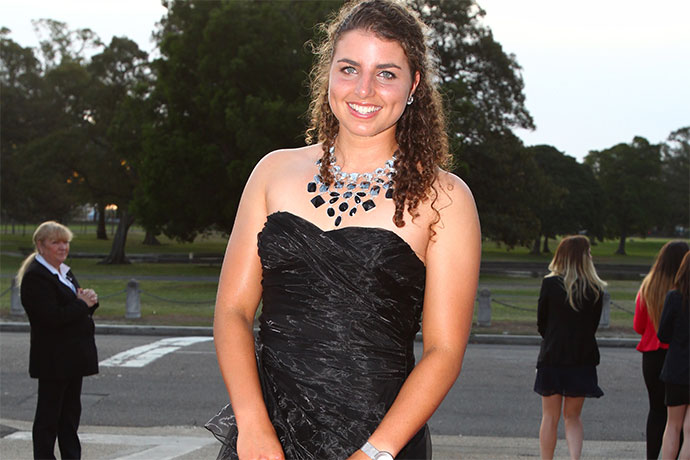 It was a golden night of glitz and glamour for the state's sporting stars as Leonay's London Olympic heroine Jessica Fox continued her fairytale 2012 by winning a pair of gongs at the annual New South Wales Institute of Sport Awards last night.

Paralympians Jacqueline Freney and Liesl Tesch joined Fox as multiple winners, claiming three and two awards respectively at the glittering ceremony at the Sydney Cricket Ground's Indoor Centre.
Olympic sailing champion Tom Slingsby, wheelchair rugby star Ryley Batt, 400 metre track prodigy Steve Solomon and swimming coach Michael Freney were also announced as winners by the NSWIS Deputy Chairman Alan Jones AO. In other awards the Sailing and Athletes with a Disability programs were joint winners of the Sydney Olympic Park Authority Program of the Year.
Fox picked up the Out & About Marketing and Media Junior Athlete of the Year and the University of Sydney Academic Excellence awards and thanked the NSWIS for allowing her to achieve her sporting success while providing her with the flexibility to also achieve her academic ambitions.
"It is always hard to balance school and sport and to be recognised in this way is very exciting," Fox said.
"Next year I'll focus on university a bit more and still keep up with the paddling as there are five world cups and a lot of travelling."
NSWIS CEO Charles Turner said Fox had thoroughly deserved her accolades after what had been a remarkable year.
"What Jessica and her coaching staff and support crew have achieved this year is nothing short of sensational and the reward for many years of hard work and sacrifice," Mr Turner said.
"The NSWIS and our partners are privileged to be able to support such high calibre athletes in their quest for excellence and we will continue to do so towards the 2016 Rio Olympic and Paralympic Games and beyond.
"Tonight's other award winners, the rest of the nominees and indeed all of the NSWIS scholarship holders, coaches and support staff should be congratulated on a wonderful year that saw our athletes win four gold, five silver and five bronze at the London Olympic Games and 12 gold, nine silver and 16 bronze at the Paralympics."