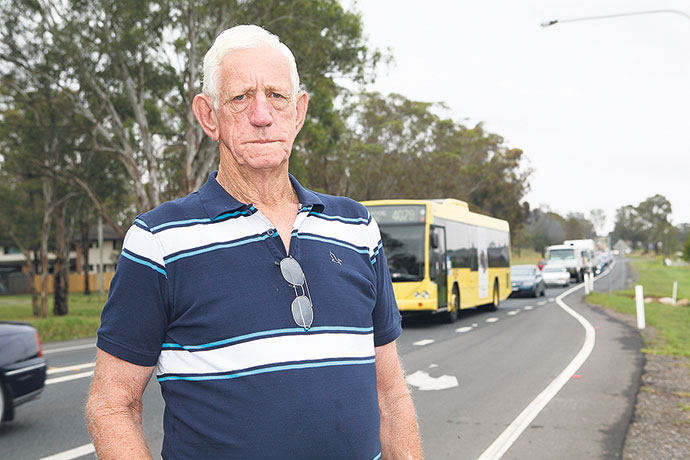 The Northern Road should be widened to two lanes in each direction from Andrews Road through to Andromeda Drive according to Penrith City Councillor Kevin Crameri.

Cr Crameri at the Ordinary Council Meeting of October 15 asked for an urgent report back on the possibility of widening the Northern Road through to Andromeda Drive to cope with traffic from new housing developments.
The report was delivered last week but found that not much can be done by Council without State or Federal Government funding assistance.
Currently, the future widening of the road to Borrowdale Way is set out in an agreement with Lend Lease, who by 2014 are supposed to widen the Northern Road from Andrews Road to Borrowdale Way and install traffic lights at Sherringham Road.
"The traffic lights at Jordan Springs have created a traffic backlog to Andromeda Drive of a morning and there is the additional traffic from people leaving Xavier College," Cr Crameri said.
"If they had a slip lane from Jordan Springs onto the Northern Road the traffic would flow much better."
Cr Crameri said Council should be lobbying the State and Federal Governments now for the additional 750 metres of road before even more residents move into the new estate causing further traffic delays.
"We should be lobbying now because by the time we make some headway the traffic will already be a mess," he said.
But according to the Council report, the Northern Road north of Borrowdale Way was not identified as a critical infrastructure element when compared to regional traffic priorities in Council's submission to the NSW Long Term Draft Transport Master Plan earlier this year.