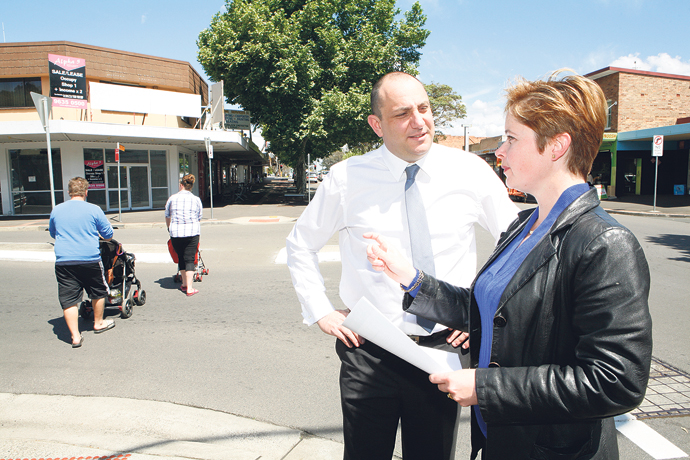 Penrith Mayor, Mark Davies and his wife, MP for Mulgoa, Tanya Davies, in their first joint press conference have announced that the State Government and Penrith City Council will co-fund significant safety upgrades along Queen Street, St Marys.

Both government bodies will contribute $250,000 each to install a raised pedestrian crossing on Phillip Street, three speed bumps along East Lane and contribute to the development of the St Marys CBD as a High Pedestrian Activity Area.
"I know through my time as a Councillor that many shop owners have witnessed or heard the sound of screeching tyres as vehicles narrowly miss pedestrians who attempt to cross the road," Mrs Davies said.
"Over the last five years there have been 10 reported pedestrian crashes within the St Marys CBD – five of these have occurred in Queen Street."
Cr Davies added that he was glad to see the two levels of government cooperating on such an important issue.
"Safety on Queen Street and surrounds is rightly a priority for all levels of government and I am pleased that Council has the opportunity to improve pedestrian safety," he said.
"We have seen the Penrith CBD High Pedestrian Activity Area force cars to slow down and improve pedestrian safety."
Though still in the early stages of planning, other roadworks have already commenced on Queen Street after the Federal Government announced funding for two raised pedestrian crossings on the main road earlier this year.