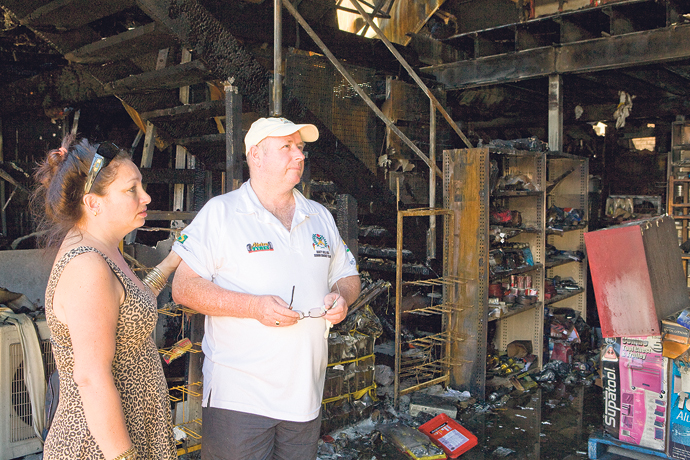 After 27 years of growing his business, Peter Brennan was devastated when he received a phone call very early on Monday morning, informing him that his shop was on fire.

Six NSW Fire and Rescue units were called to PMB Engineering Supplies, in Severn Street, St Marys at roughly midnight on Monday.
"The fire was reported by security guards who saw the fire just after midnight. It took them a little while to find my contact number but they called me before 1.00am to let me know," Mr Brennan said.
"They were still there at 5am in the morning and the place is just gutted now."
Because of the nature of his business, there was not much the fire fighters could do except try to contain the flames from spreading to the other units in the precinct.
"There would have been a lot of chemicals and turpentine fuelling the fire, it was lucky that the unit next door only received a little smoke damage – but the fire fighters had to break in and check what was going on in there," Mr Brennan said.
Police were also on scene and have ruled out the possibility of the fire being lit in suspicious circumstances, but are unable to investigate the cause of the fire until the building is made secure.
"We will just have to wait until it's all safe before they can investigate, but today [Monday] I had to operate the business out of the boot of my car," Mr Brennan said.
"But we will pull through."