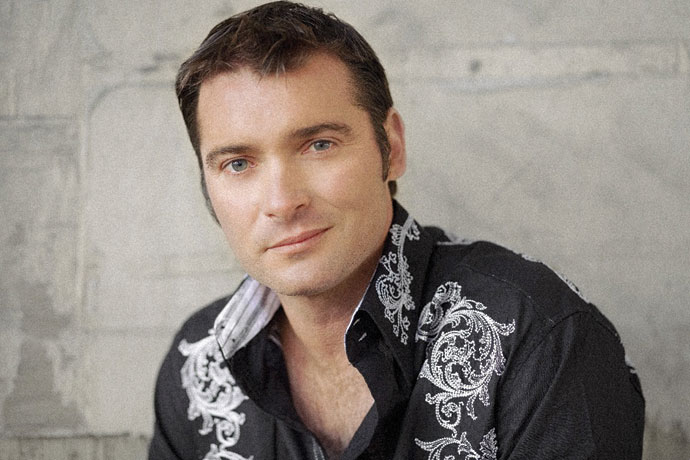 Popular country crooner Adam Brand is bringing his 'There Will Be Love' tour to Rooty Hill RSL as part of the club's fourth Total Country Weekend next Saturday, October 13.

The show follows the August 10 release of his ninth studio album 'There Will Be Love', featuring 13 all new tracks which Brand will perform, along with many of his most loved songs.
'There Will Be Love' marks Brand's second appearance at the Total Country Weekend, and he will again deliver the award winning performance for which he has become renowned, creating a blend of rock and country that many find hard to resist.
Impressing fans since his first album was released back in 1998, Brand has achieved acclaim through such hits as 'Last Man Standing', 'Good Things in Life', 'The Anzac', 'Get Loud' and the Melinda Schneider duet 'Love Away the Night'.
In 2011, Brand joined international country-pop sweetheart Taylor Swift for her North American tour, spending time writing and recording songs for 'There Will Be Love' in the inspiring, country capital of the world, Nashville.
In 2010 Brand set Australia on fire with not his vocals, but his dancing prowess on popular television series 'Dancing With The Stars', eventually going on to win the trophy as best dancing star. It was also in 2010 that Brand made his first appearance in the U.S. country charts, with his stand-alone single 'Ready For Love' peaking at number 46.
With the title track from his latest album, Brand wanted to connect with people going through tough times and remind them to keep believing in love. Don't miss Adam Brand on his 'There Will Be Love' tour at Rooty Hill RSL next Saturday, October 13 at 8pm.
Tickets are $35. To book or for more information call 9625 5500 or visit www.rootyhillrsl.com.au.