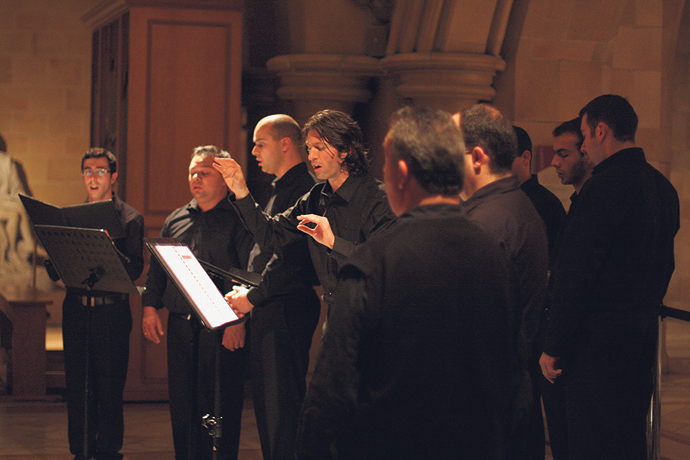 Explore the spiritually uplifting music of the early Christian East – a living, vibrant, purely vocal tradition with roots in antiquity, when the acclaimed Melisma Ensemble take to the stage of the Joan Sutherland Performing Arts Centre next week as part of the Sydney Sacred Music Festival.

Sydney Sacred Music Festival celebrates the artistic accomplishments and rich cultural diversity of heritage in our city with outstanding music, ceremonies and art throughout Sydney during September.
Melisma Ensemble is an all male a capella vocal group passionate about the music of Byzantium (Medieval Eastern Roman Empire) as it has survived through the centuries to this date in the Eastern Mediterranean region and especially as the official music of the Greek Orthodox Church.
These exquisite performers include some of Sydney's finest chanters. Intricate, ornate vocal melodies float through the audience, weaving a rich tapestry of haunting sound all the while grounded and held together by a powerful, enveloping bass drone.
As well as the Byzantine Chant, their repertoire includes ancient Greek music, art of Constantinople (from the Ottoman times) and Greek traditional folk music.
The group is based in Sydney and its founder and artistic director is Dr Dimitri Koubaroulis.
Don't miss Melisma Ensemble at the Joan Sutherland Performing Arts Centre next Saturday, September 22. Tickets are $30 for adults and $25 for concession.
To book or for more information call 4723 7600 or visit www.jspac.com.au.