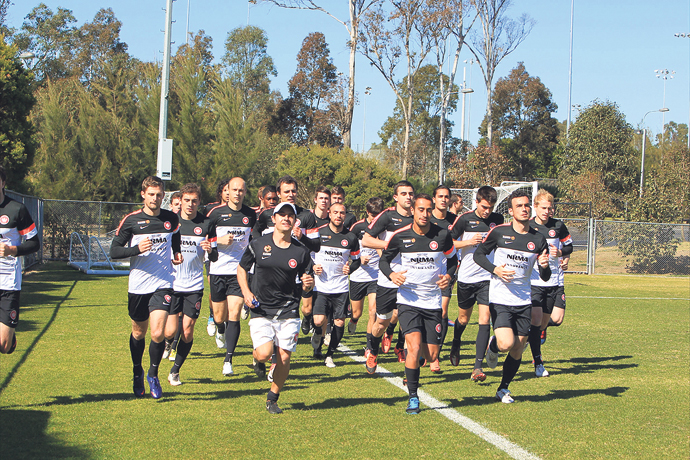 It's time to go for a wander.

Sports lovers are set to be thrilled with the introduction of the Western Sydney Wanderers to the A-League this year, with the side playing its first game on October 6.
It's been a whirlwind ride for the new franchise, with Football Federation Australia (FFA) only announcing the launch of the new club earlier this year.
Whilst matches will be played at Parramatta Stadium, the new club represents western Sydney as a whole, including Penrith.
"From day one of its existence the new club will have a core focus on community engagement," Executive Chairman Lyall Gorman said.
"We have worked tirelessly spreading the message and we've attended over 50 community events throughout August and September across the region, which shows our focus across all levels of the community.
"You've heard about the concept of Wanderland, it's about the game day experience. We want a trip to a Wanderers match to be remembered as a second to none unique experience."
The inclusion of the Wanderers in the competition means that Sydney now has two A-League sides, with the western Sydney franchise joining Sydney FC.
"We know Sydney loves a rivalry and our round three match against Sydney FC will be no different. Ticket sales are tracking well but the best way to guarantee your seat is to become a Member," Gorman added.
Look out for our Western Sydney Wanderers wrap in the print edition of the Weekender on September 28