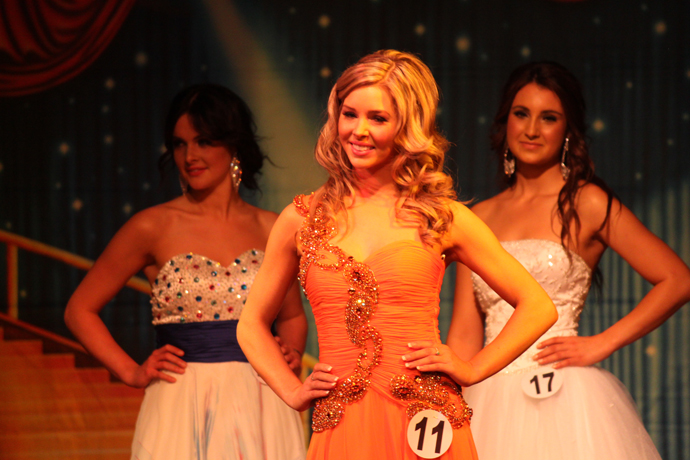 Glenmore Park resident, Jenna Seymour, has been crowned Miss Earth Australia – one of the biggest annual beauty pageants worldwide.

Jenna, a former Penrith Anglican College student, was awarded the top honour of the pageant last weekend.
"This was actually my second year of doing it – I was actually at another pageant event when a photographer from Miss Earth saw me and said that I should try out, so it was luck from the beginning," she said.
"The first stage was the online application, then when you are selected, in the lead up to the competition you should get involved in environmental activities. I was involved in tree planting occasions on a regular basis and clean up days as well."
Maria James, founder and creative director of Miss Earth Australia 2012, said the pageant is designed to draw attention to environmental issues and to encourage all Australians to embrace the idea of actively seeking ways to clean up our environment.
"The issues include areas such as using less energy at home and at work, reducing water consumption, walking instead of driving, caring about species loss, fluctuations between droughts and floods, the uncertainty of water supplies, the slowing down of the Conveyor Belt and Global Warming," she said.
In the early stages of the final, held from Wednesday to Saturday, Jenna participated in a swimwear competition and gave a speech on the environment, then when she was selected to be in the top 10 was part of a question and answer session, and then again when she was named one of the top four contestants.
"They could ask you anything from details about the Kyoto Protocol to how to help save energy around the home," she said.
And after the final ball gown modelling, Jenna was named Miss Earth Australia for 2012.
"I just entered all for the experience – I had hoped to win but I wasn't expecting it. I just thought that it was so amazing to even be up there on stage," she said.
"My mum and grandma are really excited too because now we will be going to Bali for the international pageant."
Miss Earth International will be held on October 28 in Bali, Indonesia.