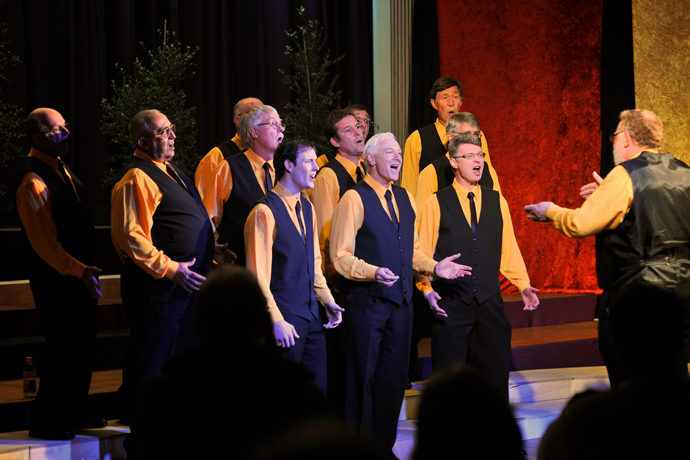 It's time to get your vocal chords in check because Penrith Harmony is currently on the hunt for some new blood to join their ranks.

Penrith Harmony is a non-profit group of local men who sing in traditional barbershop style and regularly entertain at fairs, festivals and private functions for charity as well as business groups.
The men of Penrith have the chance to get their singing voices out of the shower and onto the stage as Penrith Harmony recruits new members in preparation for the Barbershop Harmony Australia Convention and Competition in 2013.
The biennial event invites quartets and chorus groups from all over Australia to gather to compete, with next year's event to be held at the Perth Convention and Exhibition Centre.
The competition will see the best of the best compete in an exciting and entertaining four-day long competition.
With the convention not scheduled until October 9 – 13 next year, Penrith Harmony will have plenty of time to practise with any new members.
President of Penrith Harmony, Richard Wadick said: "Being part of a chorus is very satisfying and anyone with a passion for singing or music will enjoy the amazing sound that is produced. Any males aged 16 years and over are welcome to audition."
Penrith Harmony is proudly sponsored by Penrith Homemaker Centre and is also supported by the Penrith City Council, which provides an annual subsidy to promote the cultural vitality of Penrith City.
Penrith Harmony practises every Monday night from 7pm until 10pm at John Lees Uniting Church, Evan St, Penrith.
For more information please visit the Penrith Harmony website at www.penrithharmony.com or contact Richard Wadick on 4754 1397.