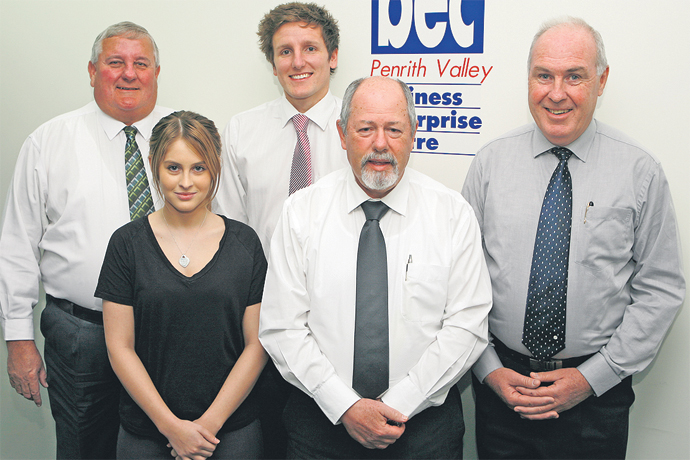 The Penrith, Blue Mountains and Hawkesbury Business Enterprise Centres (BEC) will continue to service the local community after winning the NSW State Government's Small Biz Connect Program contract through to June 2015.

The BEC has been servicing their contracted regions since 1988 and links small business owners with local business advisors to help them plan for business success in the form of free and confidential advice either face-to-face, over the phone or online.
As part of the Small Biz Connect Program, the BEC will focus on what they do best which is delivering personalised support that focuses on the real needs of small business operators and equip them with the tools they needs to make themselves sustainable.
John Todd, Executive Officer of the BEC, said that the program is available for anyone looking to start a business, grow their business or are experiencing difficulties and need some assistance.
"We are proud to have been awarded the contract by the State Government once again. Small Biz Connect will allow our advisors to spend lots of time with small business operators to make sure they are innovative and have the ongoing support they require," he said.
The BEC, a not-for-profit organisation, have been delivering small business advice for an amazing 23 years locally and have produced many fantastic success stories.
"You would be very surprised to know some of the big, local, existing businesses operating locally that have been advised by us from the start. Our Centre's statistics tell the story, in the last 12 months, the Centre has completed over 900 one on one consultations which created 311 new businesses, 410 new jobs, and saved 89 jobs. In addition, 55 new NEIS businesses were created," Mr Todd said.
If you want to access the free and confidential business advice, simply phone 4721 5011 to book an appointment at their Penrith, Blue Mountains or Hawkesbury offices.