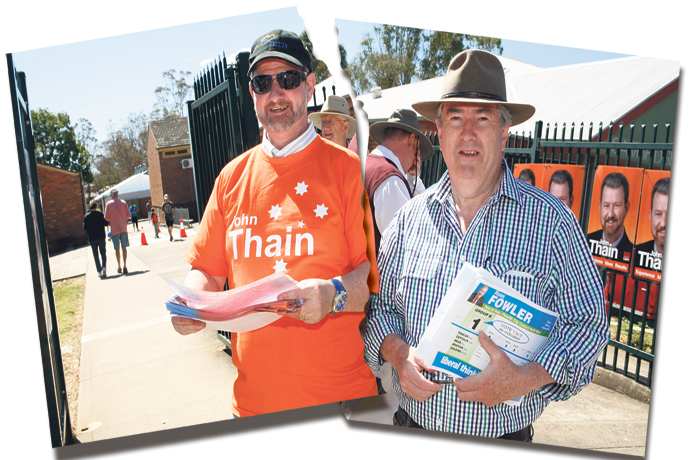 Labor Councillors were left fuming during Monday night's first ordinary meeting of the new Penrith City Council after they were excluded from prominent positions on numerous local committees.

There was heated objection by Labor councillors to a number of appointments including, which councillors should serve on the Access Committee, Board of the Penrith Business Alliance, St Marys City Centre Corporation Board and Western Sydney Regional Organisation of Councils.
But unfortunately for Labor councillors there was little they could do to change the appointments – the six Liberal leaning councillors (Ross Fowler, Bernard Bratusa, Tricia Hitchen, Ben Goldfinch, Marcus Cornish and Mark Davies) have a distinct majority when coupled with the votes of Jim Aitken and Kevin Crameri.
As newly elected Deputy Mayor, Ross Fowler, read out his nominations for the positions, Labor councillors looked shocked and appalled at the lack of bipartisanship. One of the most offensive omissions, according to Cr John Thain, was Cr Jackie Greenow's initial exclusion from the Access Committee, which she created.
The three positions were given to the Greens' Michelle Tormey and Liberals Marcus Cornish and Tricia Hitchen. Cr Thain asked that one stand aside for Cr Greenow to be included but no-one did – fortunately for Cr Greenow a motion to have her replace Cr Cornish was passed on the provision that the possibility of a fourth appointment be examined.
"It was disgusting that they would try to exclude her and it was lucky that we forced them to reinstate her," Cr Thain said.
With only one position on the St Marys City Centre Corporation Board, Cr Greenow was also overlooked in favour of Cr Hitchen. However, when there was objection Cr Hitchen stepped down and instead moved a motion to allow Cr Greenow the appointment.
Cr Thain claimed Cr Fowler orchestrated for Liberal leaning Independents to hold the key positions on WSROC (Ben Goldfinch and Jim Aitken with Mark Davies and Ross Fowler as alternatives) and the PBA (Mark Davies and Jim Aitken).
"He promised that the approach would be to maintain integrity and bipartisanship – but after that I can't believe he keeps his word," Cr Thain said.
But Cr Fowler said that after a meeting with Labor last week, he tried to be very accommodating.
"Within reason we tried to accommodate everyone who expressed an interest in a position where we could," he said.