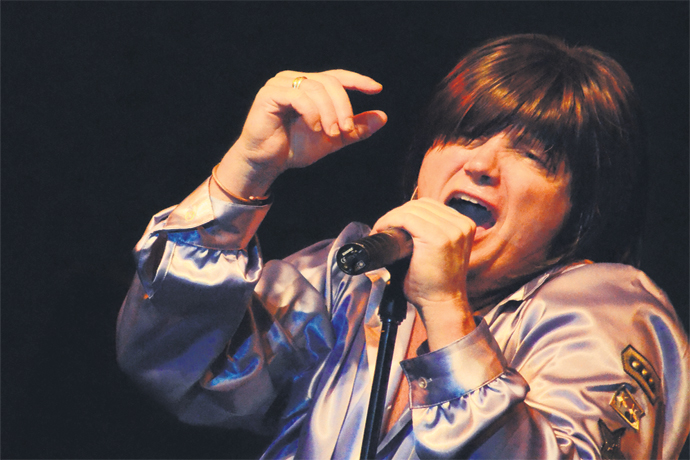 All Penrith Panthers fans know the loveable Scott McRae for entertaining the fanatical crowds at Panthers' games but this weekend he's set to entertain a whole new audience (of the music kind) with 'Stevie' – The life and music of Stevie Wright and The Easybeats.

This upbeat, live rockumentary takes audiences on a thrilling journey of Stevie's incredible life from the beat of the 60's to the hard and heady days of the 70's and 80's.
Scott not only stars in the show but is the man responsible for putting the whole production together right from the very beginning.
'Stevie' is set to be a live extravaganza complete with an exciting multimedia element that has rarely been done in rock shows like this before.
Audiences will enjoy big screen interviews specifically filmed for the production with people such as Angry Anderson, Jon English, Snowy Fleet, Kevin Borich and a cast of others who each have a story to share about rock legend.
Scott, all decked out in costume, fronts an awesome live band, singing the hits and telling the captivating stories that are sure to rock the audience inside and out. Stevie Wright was the lead singer of one of Australia's greatest pop/rock bands of the 1960's, The Easybeats.
The English-born Australian musician was once branded Australia's first ever international pop star.
Fans in Australia and around the world were going crazy for songs like 'She's So Fine', 'Wedding Ring' and the 1966 number one smash 'Friday On My Mind'.
When The Easybeats parted ways in 1969, Stevie went out on his own and started performing in various other bands before finding his feet as solo artist in 1974 when he released 'Evie Parts 1, 2 & 3'.
'Stevie' – The life and music of Stevie Wright and The Easybeats plays at the EVAN Theatre, Penrith Panthers on Saturday, August 18 at 7.30pm.
Tickets are $35.50 for members and $45.50 for visitors. To book or for more information call 1800 061 991 or visit www.penrith.panthers.com.au.