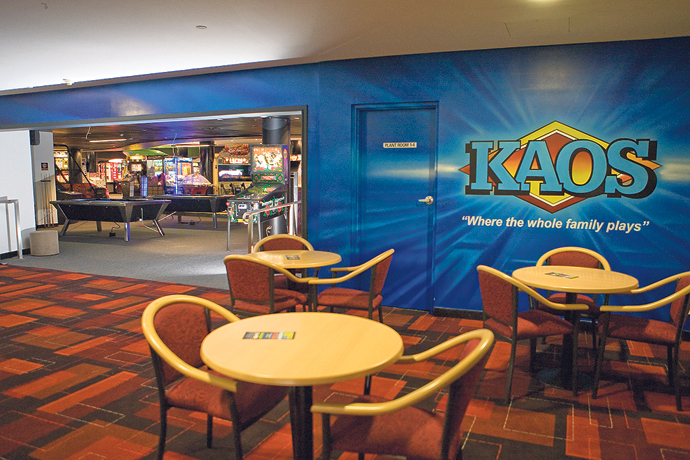 The new KAOS is now open at Penrith Panthers, a family amusement centre 'where the whole family plays'.

Located on the lower level of Panthers, the arcade has been moved from its original home of 15 years to its own designated area and big changes have happened with KAOS now running on a new swipe card system.
You can purchase a $5 swipe card on your first visit with $5 worth of credits on it and the card is yours indefinitely, allowing you to recharge it for credits and store all your prize tickets on it for later use.
All the favourite attractions are still there including pool tables, driving and rollercoaster simulators, video games and the largest selection of prize winning games.
An added feature coming soon will be 'Highway 66' Bowling, a new bowling alley to be located in the heart of the arcade. If you need something fun and different for your next birthday party KAOS also caters, with great savings offered for all group bookings.
Panthers KAOS is not only for the young but the young at heart too. KAOS is located on the lower level of Penrith Panthers.
For all promotions, party packages and Club KAOS information visit www.kaosatpanthers.com.au.