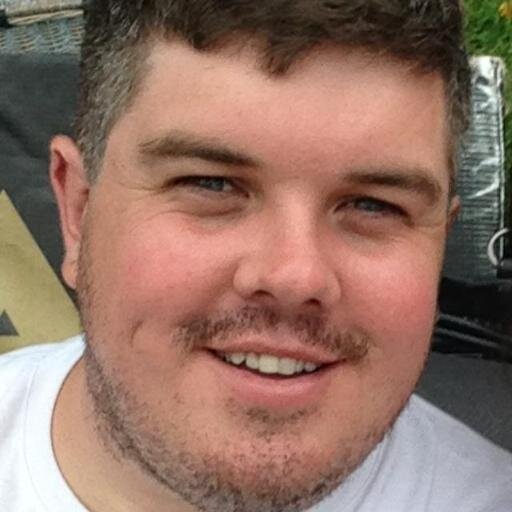 Today was a hugely significant day at Penrith Stadium, but not just for the obvious reasons.

Yes, we farewelled three wonderful players.
Luke Lewis will ultimately go down as a club legend and as one of the greatest local juniors Penrith ever produced. Any bitter taste that remains around his departure will disappear quickly in the years to come and I have no doubt that Lewis will be remembered as one of the greatest players to ever wear a Penrith jersey.
The departures of Travis Burns and Michael Gordon are sad and both have given plenty to the Panthers, with the 2010 season in particular to be the one we all remember them both for – they were simply superb.
We said goodbye to a ground announcer, too, but not just any ground announcer – one that has been part of the Penrith match day experience for some 15 years. He was given a deserved lap of honour following today's match and it is his departure that is perhaps most indicative of the 'out with the old' transformation happening at Penrith at the moment.
But the most significant thing about today was the paltry crowd of 7,000.
I accept the new 3.30pm timeslot helped nobody, particularly with junior grand finals being played across the district and the Penrith Show on just across the road. Add to the mix that the team is coming second last, and one can understand the lack of interest in the game.
But if only 7,000 people turn up to farewell the players the calibre of those we said goodbye to, one of which helped win the club a premiership in 2003, then a rather significant problem exists at Penrith.
And the bottom line is that you simply cannot sustain a footy club that attracts 7,000 loyal fans to a game. Rugby league does not live on loyalty alone.
Perhaps today was the best example of why an overhaul was needed at Panthers, and why Phil Gould is taking the club through the biggest transformation since its debut year in 1967.
Not all of the decisions will be easy for those 7,000 fans to take.
Not all of them will prove to be right in the end and some of them just won't make sense, particularly the McRae sacking which in the big picture was just another drama we threw up that really wasn't needed given the current circumstances.
But the bottom line is that those 7,000 fans will continue to turn up every week, no matter what happens. I am one of them, and even if a physic had told me Penrith would be beaten 60-0 today, I still would have showed up.
At the moment, it is about the fans not attending matches, not the ones who are. The club must create a culture of engagement, regardless of performance, and must engage the entire community, something that has been lost over the last decade.
Most of us bury our head in the sand when it comes to the lack of support Penrith has out there, but the truth is if you go into a school in the local area on Monday and ask every student who they support, the answers you get back will include the Tigers, the Bulldogs and the Storm – Penrith may not even rate as number one.
I am one who demands a respect for loyalty and the 7,000 fans who turned up today and that core group of 10,000 or so who come week in, week out no matter what deserve to ultimately be rewarded in the best possible way – the club must make that a focus at some point in the next few years.
But right now, it's not about that core group. And that's something that will be tough to take for many of those who have shelled out cash on tickets, jerseys and merchandise for most of their lives. But it's something that needs acceptance.
Rome wasn't built in a day, as they say, and the enormous change at Penrith will take time to have a positive impact.
I'm not in any way suggesting that the decisions we've made through this year needed to be made to ensure the engagement and culture was right in the years to come, but I'm not suggesting they didn't need to be made, either.
The Penrith Stadium we walk into next year will be very different to the one we walked out of today. The team you watch next year will be incredibly different, too.
The loyal 2012 members deserve reward and recognition from the club, but now is perhaps not the right time. There is a much bigger picture to look after and to focus on. As long as the club does not forget to ultimately pay back the debt that the current members are producing each week by watching an ordinary football side, then we will come out of this OK.
The Panthers still have some enormous challenges – communication being one of them (it is almost laughable that Penrith hasn't officially announced anywhere that Travis Burns is going, yet had time to put together a video tribute to farewell him today). Penrith's communication with the fans and their partners is a cause of great concern, but one can only help it will be put on the correct course in the greater scheme of things.
Phil Gould is yet to be proven as the great saviour of Penrith. But those people out there suggesting he is tearing the club apart, or making the wrong calls, have themselves got it wrong.
Had Gould done nothing, years later we all would have figured out that Panthers made a dud call. The fact that he is doing something and making such drastic change – whether fans like it or not in the short term – is proof that he's doing the job he was brought here to do.
The future is not necessarily guaranteed to be bright, but living in the past can sometimes be much darker.
Gould, and Penrith as a whole, needs to work out a way to ensure that we never face a disgraceful scenario where just 7,000 fans turn out to a game – particularly when a player the calibre of Luke Lewis is farewelling fans.
With the enormous powerhouse of western Sydney at the doorstep, Penrith simply cannot be an also-ran forever.