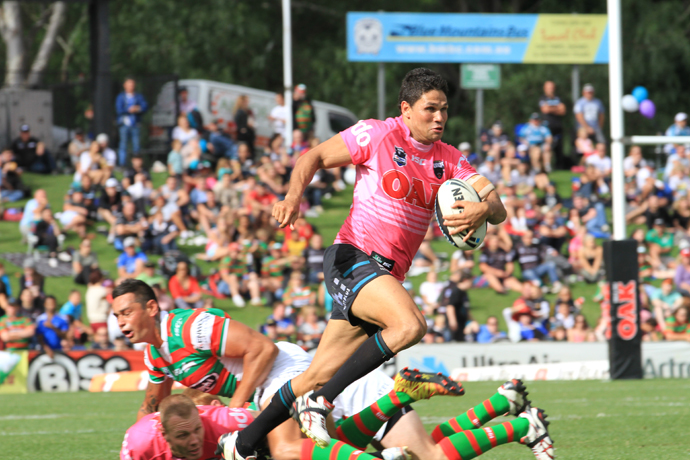 Brisbane scored a late try to book a position in the finals and destroy Penrith's hopes of a positive finish to a long and controversial season.

With the scores locked at 12-all, second-rower Alex Glenn scored a 75th minute try to secure the Broncos their first victory in months.
Penrith played care-free football throughout the game, as you would expect from a team coming second last with nothing to lose, and aimed to give their fans something to cheer about in an otherwise dour season at the foot of the mountains.
Despite an exciting first half, just one try was scored – Michael Jennnings showing some superb dance moves before rolling the ball along the ground for Josh Mansour who crossed out wide. Walsh's conversion gave Penrith a 6-0 lead at the break.
Two unanswered tries gave Brisbane a 12-6 lead in the second half, but despite their spot on the ladder, the Panthers refused to give in. Their tenacity paid off when Lachlan Coote produced a tremendous take after a Luke Walsh bomb, crashing over under the sticks to level the scores.
But in the end, Brisbane needed and wanted victory more, and they finished over the top of the Panthers in the final minutes to ultimately win 19-12.
Brad Tighe's strong end to the season ended in a nightmare – the centre on the wrong end of a powerful Dale Copley run in the final minutes. Tighe looked shaky as he walked off the field, but didn't appear seriously injured.