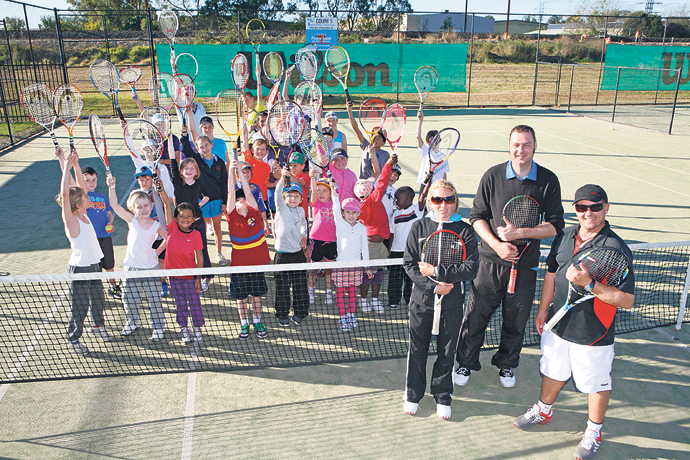 Tennis is defined as one of Australia's most popular social sports.

It appeals to everyone from young kids starting out right through to the older generations who are still tearing up the courts well into their 60s – the sport of tennis in Australia is meant to be thriving.
So why are we as a nation so poor at tennis competitively compared to other nations? At the recent Wimbledon Grand Slam tournament in England, Australian players experienced one of their worst defeats in Open history.
Australia's three male prospects, veteran Lleyton Hewitt and up and comers Bernard Tomic and Matt Ebden, were all eliminated in the first round.
This was the first time no Australian male has advanced to the second round of Wimbledon since 1938.
Our Aussie women didn't go much better with reigning US Open champion Sam Stosur defeated in the second round. Despite all the recent doom and gloom, Chris Woodland, President of the Nepean District Tennis Association, said Australia doesn't have a talent drought and the future is bright locally.
"I don't think we have a talent drought, I just think the competitive world of tennis has become so much broader," he said.
"Tennis across the whole Penrith area has suffered in recent years at facilities in St Marys and St Clair but our facility at Woodriff Gardens in Penrith is a bit of an exception to that rule.
"We've actually tripled the turnover at Woodriff Gardens in the last five years. We currently have a coaching program with over 500 pupils enrolled; we have competitions running seven days a week and most nights of the week people struggle to get a tennis court."
Mr Woodland added that his centre is about to launch a 'growth motor skills program' to get more racquets in the hands of young ones.
"The program has been approved by Council and it will be for three to five-year-olds to get them introduced to tennis at an early age," he said.