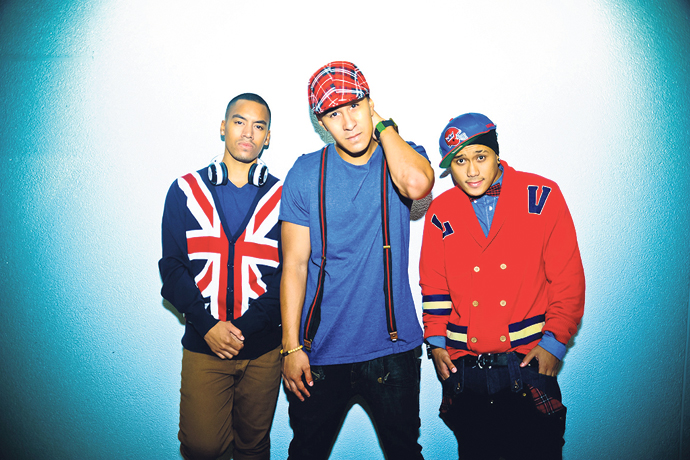 When young hip hop trio Young Men Society (YMS) were voted off last year's season of television show, 'The X Factor', early on in the series, many fans knew that their premature exit from the talent contest wouldn't be the last time they saw the popular group perform.

This Saturday, July 21, local fans will get the opportunity to catch YMS in action once more when they perform live at Coachmans Park in St Marys. YMS is comprised of Andi, Nate and Josh, who formed the group in Sydney three years ago, bonding over their shared love of dance and music.
After entering 'The X Factor' in 2011 to "try their luck out" the trio garnered a strong following, making it into the top eight on the show.
Taking inspiration from their idols Chris Brown and Michael Jackson, the trio is well-known for their distinct ability to infuse their style of song and dance with thick pop/urban flavours with a twist of barber-shop quartet elements, making them a hit with all age groups.
"It's a definite advantage we have the ability to both sing and dance," YMS member, Nate said.
The boys said they were blown away at how popular they were with audiences right around the country.
"We honestly didn't think we'd get past the first round," YMS member, Josh said.
'The X Factor' judges couldn't get enough of YMS during the competition.
Guy Sebastian said: "That's one of the best performances I've ever seen on Australian television". Ronan Keating added to the compliments, saying that YMS have the talent to compete at a world-class level, and Mel B said: "This is what this show is about, talent like this!"
Catch YMS at the St Marys Town Centre Winter Family Celebrations all day this Saturday, July 21 at Coachmans Park in St Marys.