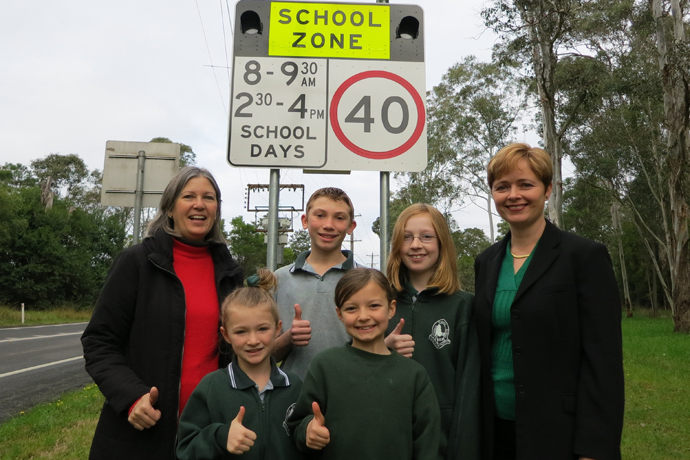 Drivers passing Wallacia Public School on Mulgoa Road will now have additional warning when approaching the school zone thanks to recently installed flashing lights.

MP for Mulgoa, Tanya Davies, said the flashing lights were installed to increase pedestrian safety, with many local students walking to and from the school grounds. "
"Flashing lights slow motorists down around schools and warn them they are approaching a school – this is great news for Wallacia Public School," she said.
"The lights have been installed on Mulgoa Road and will operate automatically between 8am and 9.30am as well as 2.30pm and 4pm on school days during term time."
Trials of flashing lights have found flashing lights helped to slow motorists by an average of seven kilometers an hour when they enter a school zone.
Mrs Davies said that the new lights are a part of the installations announced earlier this year by the State Government.
"The NSW Government has committed $13 million to deliver flashing lights to an additional 540 school zones across four years."
As at June 30 this year, 30 local schools have operating flashing lights. Flashing lights are one component of the NSW Government's school road safety program.
Other measures include marked foot crossings, dragon's teeth markings, traffic lights, pedestrian refuges and an extensive school road safety education program.
RMS will contact local residents and schools affected by the installation of the lights.