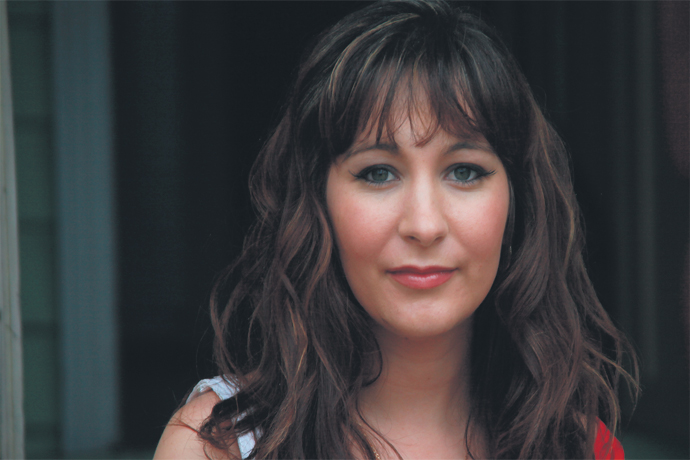 Melissa Bajric has been doing wonders on the Australian country music scene for years but many people would be surprised to know that the successful singer and songwriter is an adopted Penrith local.

After moving from the Hunter Valley to the Penrith area with her husband a few years ago, Melissa soon realised that her new hometown was just as passionate about country music as some of the most rural towns in Australia.
Now, for the first time ever, Melissa will be bringing her live show to all the country music lovers right here in Penrith.
"I've only been based in Penrith the last few years and I know that I have a lot of locals out here who follow my music," Melissa said.
"We've taken this show right across the country through different cities but what I've realised is there's such a big country music following in the Penrith area as well.
"I thought it was really important that I finally took my show to the local area, which will give me the chance to meet a lot of the locals along the way.
"There's a lot of people that have been following my music that I've never met and I think it's important that I get out and meet everyone that loves country music because we all have that passion in common."
Melissa will be performing at the Joan Sutherland Performing Arts Centre on Saturday, August 4 and promises to keep the crowd thrilled and entertained with some good old-fashioned country music.
"I like to call my music country music and I don't like to add any other tags along with it," Melissa said.
"I sing all types of country music – ballads, pop, contemporary, traditional – I sing all of that. If it's a good song I'm going to sing it.
"In my show people get to hear a lot of the new material I've been singing, which is a lot more contemporary. I've had writers from America and Canada sending me songs for my forthcoming album and those songs will be included in the show.
"Those people that know my music from 10 years ago know that I love my traditional music as well, so there is plenty of that in my show too."
Melissa said audiences will go on a journey through Melissa's back catalogue and will notice how she's changed and developed as a songwriter over the years.
"People will really get to see the journey of music changes that I've been through, through my own writing," she said.
"I started off with a very clean and standard country music style and then I went a bit more traditional, writing ballad style music and these days I've been writing more fun and upbeat tracks.
"But I guess it typifies how my life has been. I did grow up in the Hunter Valley where there are big open spaces with plenty of vineyards and farms.
Moving to Penrith and spending a lot of time in the city has somewhat changed what I write about these days."
Melissa's love for country music shone through from the early age of five, when she chose to sing old time country songs at a school talent quest, while the rest of the school was singing nursery rhymes.
For most of her life Melissa has been going to Country Music Festivals at Poley's Place on the Barrington in northern NSW. As a young girl, this was the venue of her first public appearance as a singer, alongside her dad playing the guitar.
Melissa said Poley's Place was a huge influence on her love for country music.
"I remember going to Poley's Place as a little girl and it was just pure country music in the mountains on a farm," she recalled.
"I remember sitting in the audience and being absorbed by the music in those surrounds. When you're a kid it has to be really literal and easy to understand, so when the performers were singing about the mountains in a song and I'm sitting there looking at the mountains – it made sense to me."
Since releasing her first album is 2001, Melissa has won a host of Best New Talent awards, had hits on the Australian and European charts and her name has been placed on the Country Music Wall of Honour in Tamworth.
And she plans to release her next hit album in January, in time for the 2013 Tamworth Country Music Festival.
Joining Melissa on stage at her Penrith show will be six-time Queensland Musician of the Year, Lindsay Waddington.
Lindsay is an exceptional lead guitarist and a standout performer in his own right. In recent times, Lindsay has expanded his performances to include a vocal repertoire, as well as the familiar touch of comedy combined with his trademark guitar playing.
Also supporting Melissa on the evening will be special guests Lloyd Black and Donnie Spencer.
Lloyd Black's songs draw on both his own and other people's life experiences, allowing him to connect with any audience he performs in front of.
Donnie Spencer is a seasoned professional on the country music scene. His music is a mixture of country flavours and when he takes to the stage his presence captivates the audience and transforms their world for a moment in time.
Catch Melissa Bajric with special guests at the Joan Sutherland Performing Arts Centre on Saturday, August 4 at 7pm. Tickets are $25. To book or for more information call 4723 7600 or visit www.jspac.com.au.