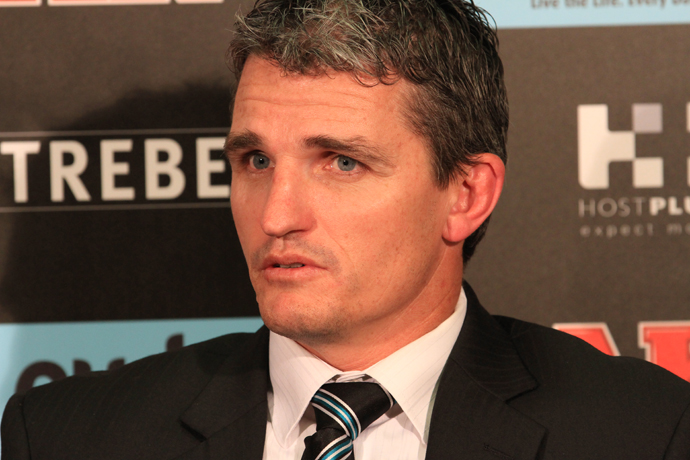 Panthers coach Ivan Cleary admits that Travis Burns may have gone too far with his controversial high tackle on Martin Kennedy today.

Burns was dramatically sent off with 10 minutes remaining in the Panthers' 28-16 win over the Roosters after hitting Kennedy in a sickening tackle.
"He's an agressive guy and he was an aggressive mood at that stage," Cleary said.
"He might have gone a little bit far there."
Burns faces a nervous wait and is almost certain to be charged by the NRL tomorrow.
Roosters coach Brian Smith refused to be drawn into the argument over the Burns tackle.
"In today's world we don't very often see a send off but I'll leave it for others to discuss the merits of that," he said.
"I've got more things to worry about than Travis Burns."