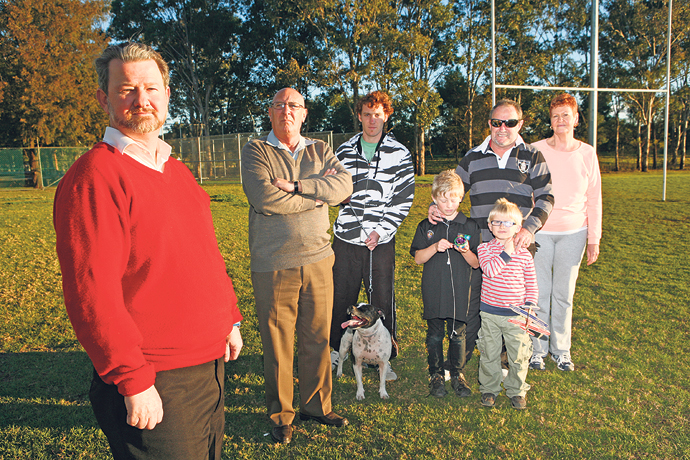 Penrith City Councillor, John Thain, is calling for a car park to be built at Cranebrook Oval on Cranebrook Road, after residents were promised the facility in 2009.

The roads around Cranebrook Oval, home to gridiron and cricket, have become increasingly congested in the evenings, much to the dismay of residents who are having trouble finding parking in their own streets.
"Penrith has a real shortage when it comes to sporting grounds and back in 2009 we did a community consultation to increase the capacity of the existing fields," explained Cr Thain.
"The problem is that we increased the field's capacity but the car park that was promised to the residents and clubs has never been delivered. It was supposed to be completed last year."
Residents have become frustrated and would like to see the car park finally built. Cr Thain said originally the plan was to use Section 94 funds from the nearby Waterside development, but as the funds have been slow to come through, he said that Council should use existing available funds and recover the costs later.
"There is a current pool of funds that could be used and then the costs from the Waterside development could be recovered later," he said.
Penrith City Council is in the planning stages for the car park but Council must first acquire the appropriate lands.
"My main concern is safety. Cars are parked right to the end of the cul-de-sac which makes pulling out very difficult," said resident, Robert Borland.
"We want the problem rectified as soon as possible. I am worried that with all the traffic congestion a kid might run across the road chasing a ball and get injured."