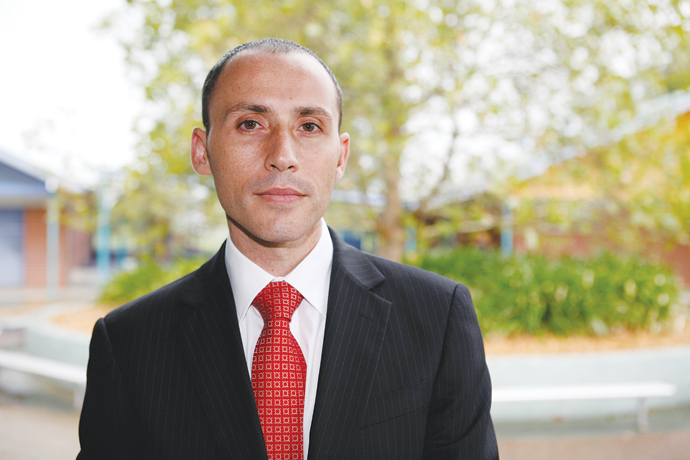 A political war of words has erupted over the long-running saga at Sherringham Road in Cranebrook, with Federal Lindsay MP David Bradbury declaring that State Londonderry MP Bart Bassett is "peddling lies".

Sheringham Road at Cranebrook is a notorious blackspot that local residents have demanded be fixed for years.
In the 2007 election campaign, Federal Labor committed to providing $450,000 for the installation of a set of traffic lights at Sherringham Road, and the funds were made available in the 2009-10 Budget.
In 2009 a further $4.7 million was made available under the Housing Affordability Fund for the widening of the Northern Road. The funds for both projects were to be rolled into the one combined project.
Back in late May, Mr Bassett said that the money promised in 2009 "is not there and won't be until 2013/2014".
"The Federal funding has been clearly delayed by years to help obtain a surplus for Swan's budget night speech," he said.
"The people of Cranebrook and western Sydney suffer so Swan and Bradbury can have a surplus."
Mr Bradbury, however, claims this is untrue.
"The money has been available since 2009," he said.
"Even RMS, the State Government Department, has conceded this, revealing Mr Bassett's claims as being completely false. RMS have also confirmed that they do not expect to draw upon the funding until 2013/14."
Penrith City Council agrees with Mr Bradbury, saying that the funding has never been removed from the Federal Budget.
"It would appear that the buckpassing has been done by Mr Bassett's government to cover the fact that the Sherringham work has not yet commenced," said Mayor, Greg Davies.
"This is an important project for local residents and I ask the NSW Government to stop finding excuses and get on with it."
Mr Bradbury is clearly angry that his Government – and him personally – is being blamed for the lack of improvements.
In a stunning tirade, he said: "I make no apologies for telling Mr Bassett that he should stop peddling lies and pull his finger out and lobby his Roads Minister to get the job done."
"I have written to Mr Bassett and Mr [Stuart] Ayres twice in the last year seeking their co-operation on this project. Whilst I still haven't received a reply from Mr Bassett, at least Mr Ayres had the decency to follow up on this issue by writing to the State Roads Minister," Mr Bradbury said.
"In his response to Mr Ayres' letter, State Roads Minister Duncan Gay stated that construction of the project would begin by the end of 2011 – which clearly has not happened.
"It's no wonder Mr Bassett has decided to play petty politics on this issue because it's clear that he has done nothing to help deliver this project."
In another twist to the saga, Mr Bassett claims he copped verbal abuse from Mr Bradbury at the Music for Life fundraiser last month.
In a statement to Parliament last month, Mr Bassett remained adamant that he was right.
"In this year's Federal budget papers as to the program of works for New South Wales the $450,000 Federal Government allocation for the upgrade of that intersection with traffic lights is in the 2013-14 financial year—not in 2009-10, as Mr Bradbury alleged," he said.
"It is completely incorrect for Mr Bradbury to suggest that the Roads and Maritime Services and the State Government were dragging their feet, as the money is being held back by the Federal Government to balance its smoke-and-mirrors budget."
But Mr Bradbury said: "I'm sick and tired of the petty politics being played by Mr Bassett on this issue. While Mr Bassett makes up excuses to cover his backside, the lives of local residents will continue to be put at risk at this dangerous blackspot."