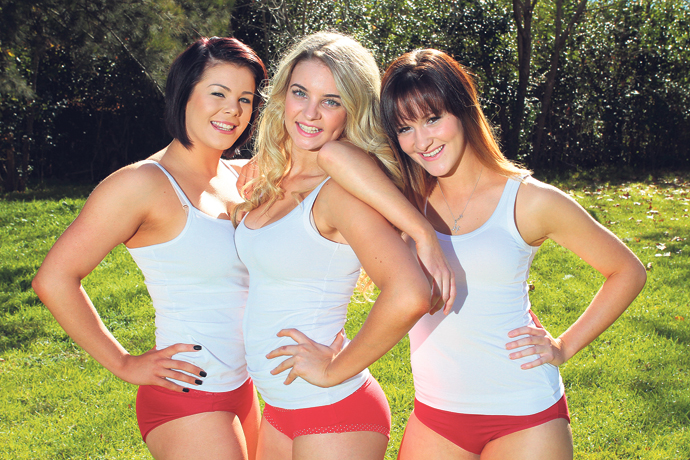 Chronic kidney disease is one of the biggest killers in Australia so next week, Penrith Panthers Cheerleaders will be wearing red undies to raise awareness of the condition.

'Red Undies Week' is an initiative of Kidney Health Australia. Cheerleader, Caitlin Alderson, will be wearing red undies next week because she believes that a small action taken by one person can work to benefit many.
"I definitely think that more of the Penrith community should get involved with this campaign as I believe that many hands make light work," she said.
"If we can empower other community members to get involved, it will raise awareness and give everyone the opportunity to help out those in need." '
Red Undies Week' is a nation wide initiative that encourages people to wear red undies from Sunday, May 27 until Saturday, June 2, as a "cheeky" way to give exposure to kidney health. In Australia, about 50 people die from a kidney related disease each day, which according to Kidney Health Australia, makes kidney health all the more important.
"The Penrith Panthers Cheerleaders will be spreading the word about 'Red Undies Week'… we believe that raising awareness for issues such as chronic kidney disease is an important part of being great role models," Ms Alderson said.