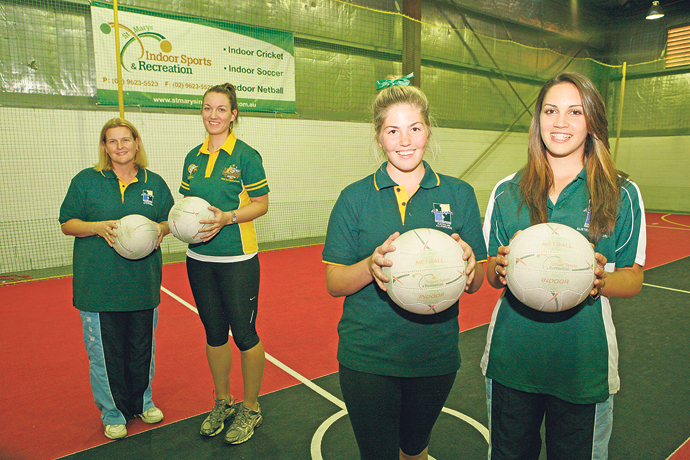 Four local netballers have been selected in various Australian Indoor Netball sides for 2012.

The selection of Megan Arndell, Tayla Ervine, Nadiana Albistur and Leanne Dunn came from their performance at the Indoor Nationals this year when they represented NSW.
Arndell will front up for the open mixed side; Ervine in the under 18 ladies; Albistur in the under 16 ladies; and Dunn will play for the over 30s ladies.
All four currently play for St Marys Indoor Sports in its Superleague competition on Saturdays. Arndell is also set to compete for Australia in the World Indoor Netball Cup in Brisbane in June.
While the St Marys Indoor Centre underwent a management change two years ago, Dunn said the talent and reputation of its players continued to grow.
"The in-house-netball competitions are proving quite successful," Dunn said.
"Our Monday night netball nearly has 50 teams in it now… two of these girls run our mid week netball competitions."