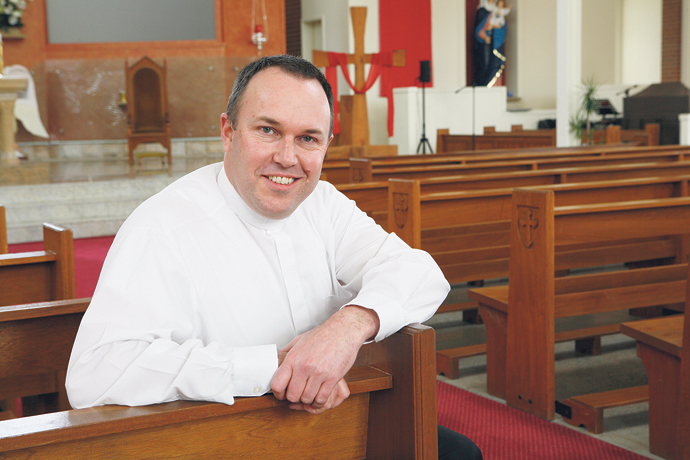 Following the removal of Father Kevin Lee last month, a new priest has been appointed to Padre Pio Glenmore Park Parish.

Father Robert Rielding will step into new the role this weekend when he holds his first mass on Saturday night.
"I'm looking forward to being here," Fr Robert said.
"I don't have an agenda of what I'd like to achieve at this stage. I'm just here to be with the people and just listen to what they need at this time.
"The [parishioners] need to express different things at the moment, and I'm looking to the future with great anticipation."
Bishop of Parramatta, Anthony Fisher, said he was grateful Fr Robert could accept the appointment immediately.
"I know that parishioners have been eagerly awaiting the announcement of a new parish priest," he said.
"He is a man of talent and conviction who will bring to Padre Pio Parish the shepherding and healing it sorely needs at this time."
Fr Kevin was removed from the local church after he revealed he had secretly married his wife, Josephina, more than a year ago in the Philippines.
Fr Robert said he was born in Kingswood and has always had connections with western Sydney. He was an Assistant Priest at Our Lady Queen of Peace Parish, Greystanes; Administrator of St Michael's Parish, Blacktown South; and Parish Priest of St Michael's since March 2010.