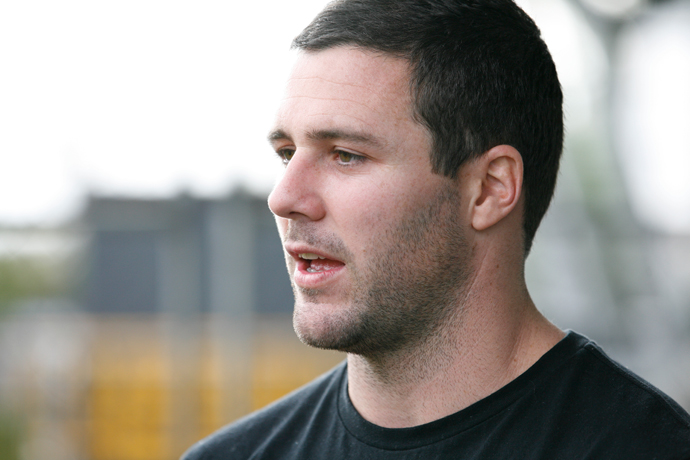 Injured Penrith Panthers winger Michael Gordon has said he wouldn't mind playing out the remainder of his Penrith career with the Windsor Wolves if he can't retain his spot back in the first-grade side.

Speaking to the Weekender at a training session on Tuesday, Gordon said current wingers Etu Uaisele and Josh Mansour are playing so well that he may find his way back into the top squad a lot more difficult.
"I wouldn't drop Etu (Uaisele) and Josh (Mansour) from the side because they are both going great guns," he said.
"It honestly wouldn't worry me if I had to play for the Windsor Wolves because it's been forever since I last played. We'll just see what happens."
Earlier this month, the 28-year-old shocked Penrith supporters by announcing a three-year deal with the Cronulla Sharks from 2013.
Gordon said it was a difficult decision to make considering the Penrith club supported and rehabilitated him throughout his two lengthy stints on the sidelines over the last two seasons.
"I suppose you could say I owed the club something (for rehabilitating Gordon through two serious injuries) but I'm not the only player to ever get injured in the game," he said.
"I've been here for eight great years and have a lot of good memories and met a lot of good people but in the end, just weighing everything up, I thought it was probably best to move on."
Gordon, who on Monday had his final operation to remove the pin from his broken leg, is expected to return to the field in round 18.