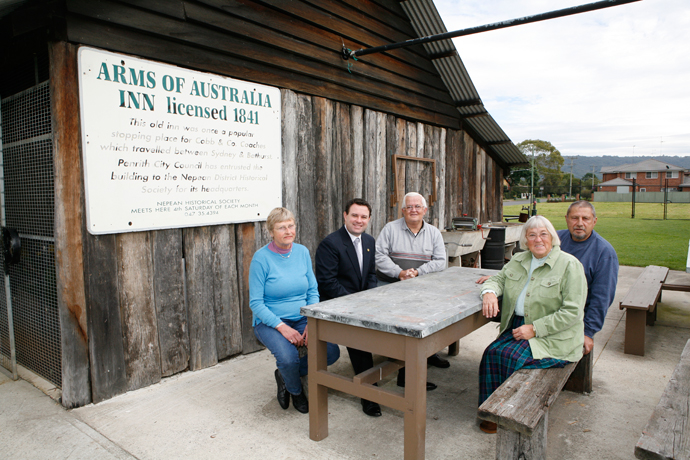 The Nepean District Historical Society has welcomed additional funds to construct a covered outdoor area at the Arms of Australia Inn Museum at Emu Plains.

Penrith MP, Stuart Ayres, met with members of the society this morning to announce the $12,989 grant towards the museum.
"The government's contribution will allow us to continue the work that's been going on here for 40 years," said Bob Moynahan, a member of the society.
The roof of the museum will be extended to provide shelter over an existing paved area with tables and chairs.
"Obviously it gets really hot out here in summer and cold in winter, so this increase in comfort will greatly enhance the reputation of the venue," Mr Moynahan said.
The grant was obtained via the Community Building Partnerships program, which aims to identify priority projects in different electorates.
"The Nepean District Historical Society do a fantastic job with the operation of the Arms of Australia Inn Museum and getting the message out about our region and the significant role Penrith has played in the development of our state," Mr Ayres said.
"This won't just benefit the society though, school groups and senior's groups come here to utilise the services as well."