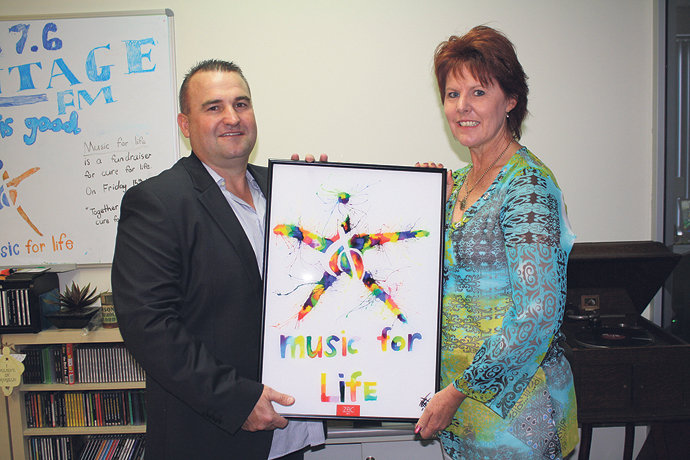 The Music For Life ball last year raised over $33,000 for the cure for life foundation but this year, organisers are hoping that a new venue and a special guest will allow for fundraising on a different level.

Ann Willmington, founder of Music For Life, has announced that tickets to this year's fundraiser have been in "overwhelming demand" and as a result, the venue has been changed to the Penrith Panthers Pavillion.
"We made the decision to move the fundraiser to Panthers because it allows us to cater for 600 people, which is a huge amount. We've got nearly 500 people who are already interested which means there is plenty of room for more," said Ann.
Ann set up music for life last year, in response to her battle with brain cancer, to raise funds for the Cure For Life Foundation, which provides funds for research into finding a cure for brain cancer.
"There are so many people in this area that are affected by it or have lost someone to brain cancer, we've got to do something out here that can help. There is only a 25 per cent chance of survival for people with brain cancer so they've got to find a cure and the only way that they can do this is if more money is donated for research," she said.
The Music for Life ball will take place on Saturday, June 15 and this year, brain surgeon and Cure For Life Founder, Dr Charles Teo, will be attending as a special guest speaker.
"Charlie is a big part of my life. Without him I wouldn't be here so it is really exciting that he is coming to the event. He is so good at what he does so having the opportunity to listen to him is a huge benefit. We are also going to auction off seats allowing people the chance to sit next to Dr Teo," said Ann.
There are still opportunities for locals to buy tickets, and bid for a VIP seat but Music For Life organisers are still looking for help from local business' for sponsorship and for donations into the auction.
If you would like to help or purchase a ticket, visit www.musicforlife.net.au or contact Ann on 4731 1876.