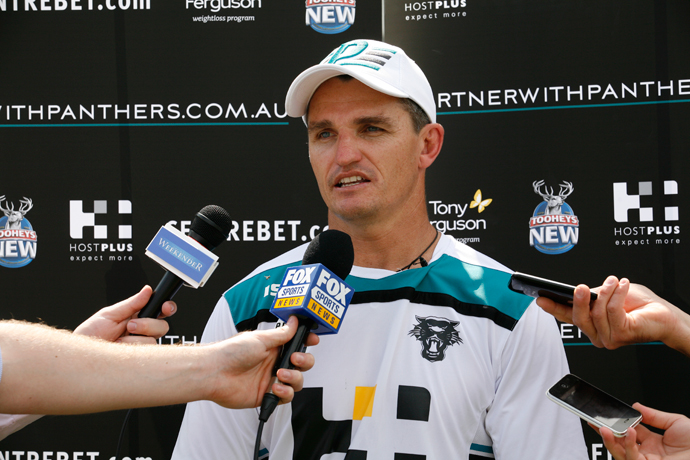 Panthers coach Ivan Cleary says Michael Jennings was shocked when told he'd be playing in the NSW Cup this weekend.

Speaking for the first time since dropping the selection bombshell on Tuesday, Cleary was reasonably open when speaking about Jennings' demotion.
"It's never easy to drop any player – it's the hardest part of being a coach," he said.
"Sometimes you've got to do it in the best interests of not only the player but the team as well."
Cleary re-affirmed that the decision was not due to anything off the field.
"Suffice to say there's been a couple of things in his game in the last couple of weeks that haven't been quite up to scratch," he said.
Asked how Jennings reacted when told he'd been dumped, Cleary said: "He was pretty disappointed and a bit shocked."
Cleary wouldn't specify what Jennings needed to do to return to the top grade.
"He knows," Cleary said.
Panthers captain Luke Lewis said Jennings had kept his head held high despite the axing.
"Jenko hasn't been very lucky with his injuries lately and I think his injuries have played on his mind a bit," Lewis said.
"Full credit to Jenko… he's kept his head up and he's got a smile on his face. I've got a lot of respect for him over the last couple of days."