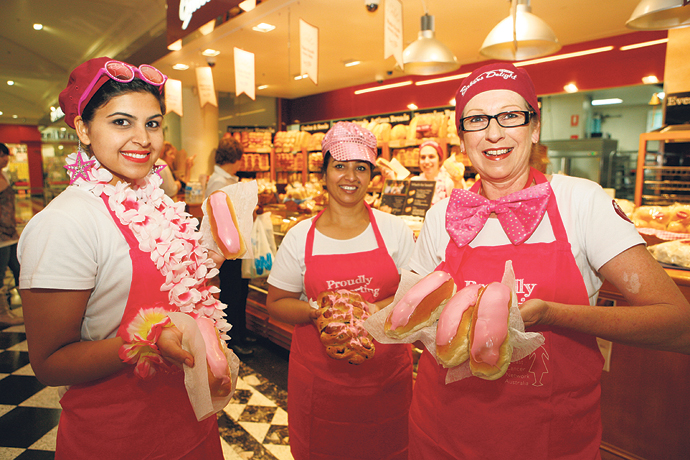 Penrith bakers will join forces with their community to show support for local women and families affected by breast cancer during the Pink Finger Bun fundraising campaign this May.

Westfield and Centro Nepean Bakers Delight stores will be selling pink finger buns and collecting donations from the public with all money from the sales going to Breast Cancer Network Australia.
More than 600 Bakers Delight stores are taking part in the Pink Finger Bun fundraiser nationwide.
Sumeeta Awasthi, manager at Westfield Penrith Bakers Delight, said her staff were looking forward to dressing up in their pink aprons and raising money for the worthy cause.
"We have done the pink bun drive every year and we always get a great response from people passing by," she said.
"Last year we raised $2,000 and we were very happy we could help out."