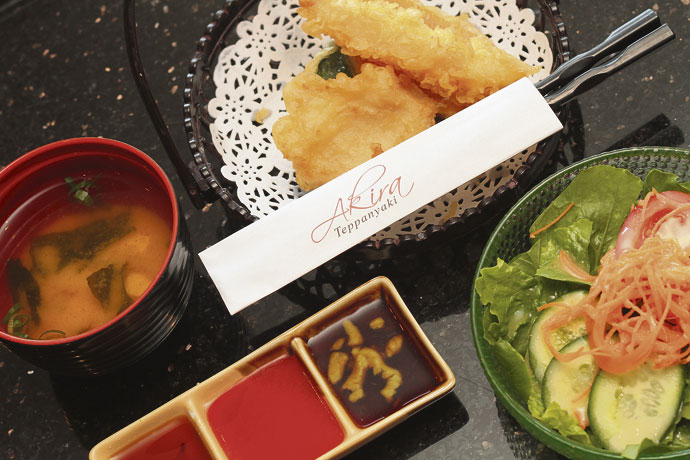 There is much more to Japanese cuisine than sushi from the local food court.
Penrith's newest restaurant, Akira Teppanyaki is the pinnacle of Japanese fine dining – and entertainment.
The name Akira means intelligent, bright and clear and that is exactly what your partner will think of you this Valentine's Day when you open the door to Penrith's newest restaurant sensation.
 Akira Teppanyaki on Lawson Street, Penrith, opened its menu to the people of Penrith last October, bringing Japanese fine dining and entertainment to the foot of the Blue Mountains.
At Akira Teppanyaki, you will be treated to freshly cooked meals prepared before your eyes by experienced chefs who know more than a thing or two about cooking with flair.
Akira Teppanyaki offers a range of dishes from an a la carte menu, Japanese BBQ and for take-away, including mouth-watering tempura prawns to grilled teriyaki chicken and sizzling beef dipped in chilli sauce.
But for those who have never enjoyed Teppanyaki dining, having your food prepared for you on the Teppanyaki hot plate in front of your very eyes is highly recommended.
Be prepared to have a little fun with your food as you sample some of Japan's finest dishes – you may find yourself juggling a bowl of rice or a catching piece of flying egg.
Nothing can surpass Akira's desserts either – have your ice cream flame grilled!