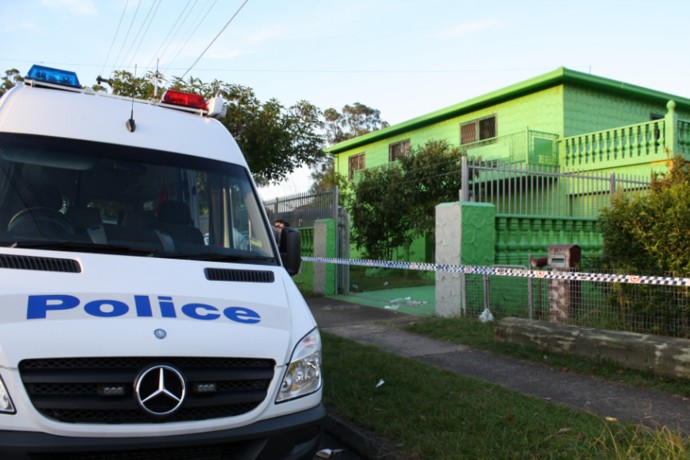 It is not hard to spot the green house on the corner of the Great Western Highway and Bennett Road at Colyton, but the man living inside is a different story.

Police believe the 69-year-old man, who was taken into custody this afternoon, had not been seen by neighbours in three weeks.
The Weekender understands a neighbour called St Marys Police at about 1.15pm today following concerns for the man's welfare.
Local police searched the Bennett Road home and found a number of suspicious items, which were declared safe a short time ago. No explosives were found in the premises.
"The items involved tape and boxes, which aroused our suspicions," said St Marys Acting Inspector, Matthew Shirvington.
Police found a barricade set up at the front door of the premises made up of a table and astack of boxes that reached eye level.
"Obviously it made it extremely difficult for police to enter and make an assessment of the area," Mr Shirvington said.
The 69-year-old man was not known to police, but it is understood he had faced problems with youth in the past.
"He was located within the house but he was quite cooperative and helpful with our enquiries," Mr Shirvington said.
"He had problems with local youth throwing rocks through the windows and giving him ahard time."
The 69-year-old was taken to hospital to be assessed.
About 15 surrounding homes were evacuated whilst the operation was underway.
"With situations like this we need to treat as worst case, and downgrade things as we go. This is the reason that we cornered off the area and ensured that the public were safe," Mr Shirvington said.
All roads have now opened, but police are still at the scene continuing with inquiries.
If anyone has information regarding the incident, contact St Marys Police or CrimeStoppers on 1800 333 000.