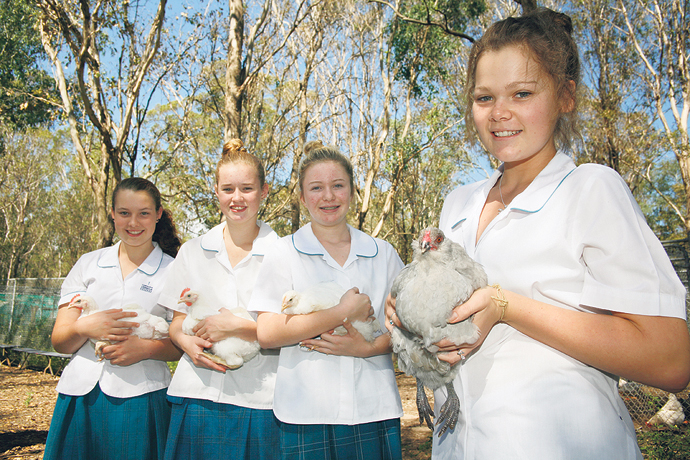 For some hard working students, the Sydney Royal Easter Show is not only about rides, showbags and fun – it will be a test of skill.
15 students from the Year Nine agricultural class at Caroline Chisholm College have been nurturing 13 chickens as part of the Sydney Royal Easter Show's annual Meat Bird Pairs Competition.
Around 35 schools compete in this state-wide competition by participating in a 12-week program that sees students responsible for the health, well-being and growth of 13 baby chicks.
"The girls have the opportunity to learn about the breeding, nutrition and genetics of these birds and they also get to showcase their skills at the Royal Easter Show," said teacher, Geoff Clerke.
Each school enters two of the best chickens that they have nurtured and they are judged on weight, appearance and quality over two weeks in the Steggles Poultry Pavilion.