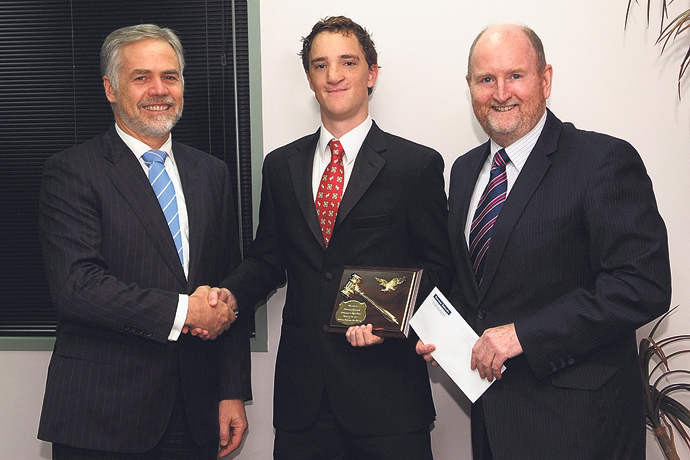 A student from St Columba's High School has been awarded the annual Bateman Battersby Law Bursary Award.

Thomas Synnott received the award last month, which is aimed at encouraging local high school students to undertake legal studies at a tertiary level, as well financial assistance towards study.
Bateman Battersby Lawyers partners, John Bateman and Michael Battersby, believe that Mr Synnott was a deserving recipient.
"Thomas is an extremely impressive and mature young man and his many apparent attributes will serve him well in his future legal career," Mr Bateman said.
Mr Synnott completed his Higher School Certificate and has since been admitted to the University of Western Sydney to study a Bachelor of Business and Commerce/Bachelor of Laws degree.
This is the 22nd year Bateman Battersby Law has handed out the award.
Information and applications regarding the next Bateman Battersby Law Bursary will be circulated to local high schools throughout June.