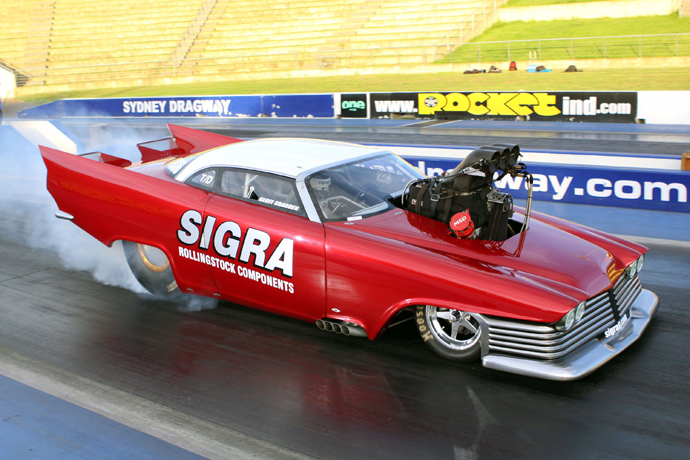 A local Penrith man will be taking on the big names in drag racing this weekend in the ANDRA Pro Series at Sydney Dragway.
The Andra Pro Series is an annual event that brings in people from all over the state to compete and watch as people launch their specially tuned cars to speeds of 400kmh in just a few seconds.
After a life in motor sport and eight years in drag racing, Penrith Business man, Geoff Gradden, is ready to race his Sigra Dodge Saratoga, which is one of only two in the country, at the event on March 24 and 25.
"This will be the second big event that we have raced in and we want to put on a good show for the audience," he said.
Geoff and his team, sponsored by Sigra Rollingstock Components, are looking forward to the event and hope to beat their personal best and move up with some of the greatest in the sport.
"Every practice race and event is a learning experience for us, we keep getting better and better. We have managed to complete the quarter mile from a standing start in 6.4 seconds and we are hoping to go a little faster this weekend," said Geoff.
Geoff is racing in the 'Top Doorslammer' category, which features the fastest sedans in the world with the biggest, most powerful engines.
For more information, on Geoff and his team, visit the Sigra company website; sigrail.com and visit the motor sport section of the site.