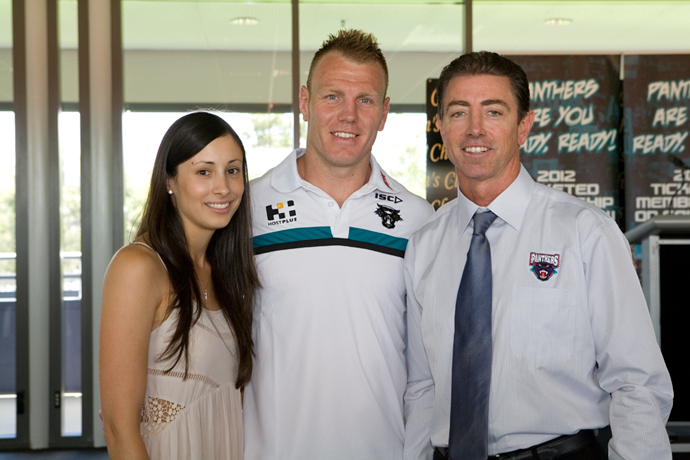 Skipper ready to celebrate.
Luke Lewis says his 200th first grade game against Cronulla on the weekend will be an exciting occasion and that he'd "give anything for a win".
Lewis, who played in Penrith's 2003 premiership-winning team, says he remembers pulling on the Panthers jumper for the first time in the top grade against Melbourne in 2001.
"My memory is as clear as day," he said.
"It was probably one of the games that stands out the most. It was a surreal sort of moment but I was very fortunate to get that sort of opportunity and I respect that a lot."
Lewis said he expects the 200th first grade game milestone to really sink in after the match has been played.
"I think it will probably hit home more after the game and be a lot better after a win but I don't want to think about it too much between now and then," he said.
"I just want to concentrate on the footy and hopefully all the fun stuff comes after that.
"My family will be there along with a few mates. It will be nice having a lot of kids out there because if it wasn't for them we wouldn't be who we are. Hopefully we can put on a good performance for them as well."
Luke Lewis masks will be available on the day as part of the celebrations and kids under 16 will get in for the unique price of 200 cents.
It is even more fitting for Lewis that his 200th game comes up while he's captain of the club.
So, with the 200th game nearly out of the way, his he thinking the big 300 is a possibility?
"I'd love to play more obviously but you have to take each week as it comes, otherwise you get too far ahead of yourself and it will be all over before you know it," he said.
With two wins on the road this year and two losses at home, the Panthers are eager to give their local fans something to cheer about on Saturday night.