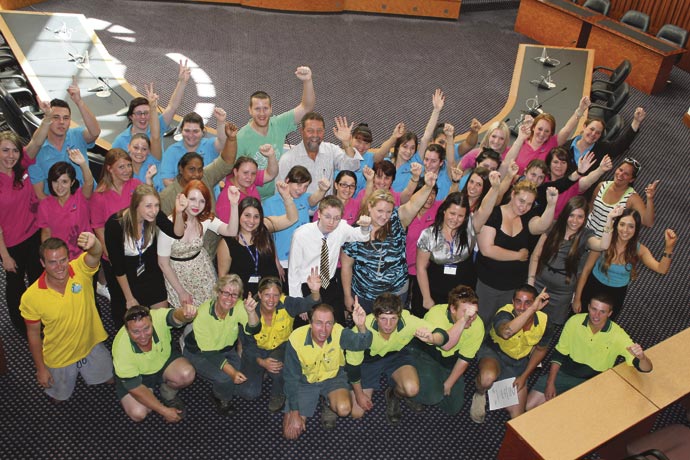 Forty-five trainees started at Penrith City Council in January with more expected to be recruited later this year. Last year, 62 people completed their traineeship program at Council.
Current trainees are boosting their on-the-job skills in business administration, hospitality, information technology as well as sport and recreation.
Council's 12-month traineeship programs offer great opportunities for school leavers, people re-entering the workforce or those looking for a new career.
Through the program they gain skills, experience and earn a TAFE qualification recognised across Australia. Council pays their TAFE fees.
Council's Human Resources Coordinator, Marnie Mitchell, said: "Our trainees also take part in our Career Coaching Program that involves a series of careers talks and a week's work experience in two other departments of Council in which the trainee has an interest. The program provides a strong foundation of skills on which to build a successful career."
Since 2000, Council has recruited 430 trainees with many choosing to continue their careers with Council. To find out more about the traineeship program, visit Council's website www.penrithcity.nsw.gov.au.