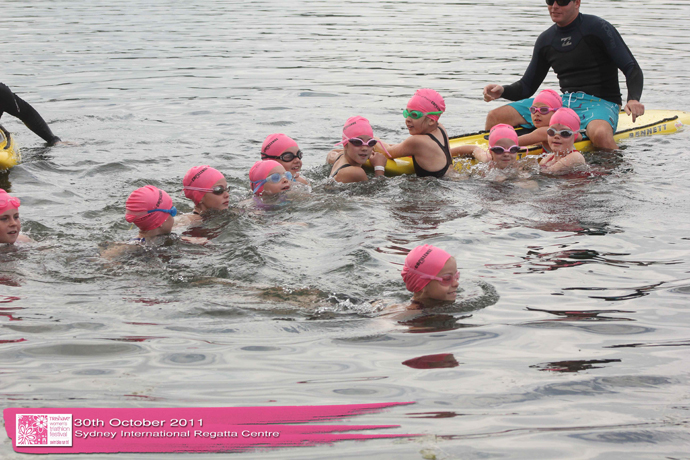 Triathlon NSW is conducting the final race of its Junior Series at the Penrith Regatta Centre on Sunday, February 19.
The series, which has seen events in Forster, Gunnedah, Newcastle, Mudgee and Windsor, is designed as the perfect entry point for juniors between the age of 7 and 19 to experience triathlon competition.
"The younger age groups up to 11 are non-competitive and just about letting our young athletes experience the fun and challenge of putting three traditional sports of swimming, cycling and running together one after the other," said General Manager of Triathlon NSW, Phil Dally.
"The older age groups are competitive, but at the same time we see athletes of all abilities and experience competing together. Most juniors come from a background of maybe one discipline, so it is great leveller and challenge for all as the good swimmers get their chance to shine, but then the good cyclists or runners then catch up later in the event," he said.
"We have seen a number of juniors starting in events like this, just for fun, that have gone on to professional careers as a Triathlete. Others have introduced their whole family to the sport as Triathlon caters for all age groups and abilities. Just last weekend saw a gentleman compete in the Australian Age Group Championships in Canberra at the age of 85."
The timing of this event gives an opportunity to first timers, those who may have done the Weet-Bix Tryathlon last week in Sydney or who would like to have a go at another event an opportunity to participate in a family friendly event.
"The event will also be an opportunity for those school students who are preparing to compete at the NSW All Schools Triathlon at the Regatta Centre on March 6 and 7 to have practice under Race conditions on the same course of the biggest School Triathlon Event in NSW," Mr Dally said.
Spectators are also welcome on the day.
More information can be found at www.trinsw.org.au.