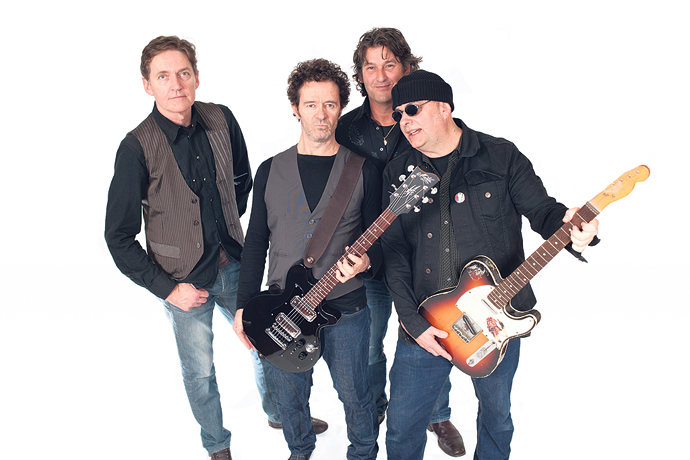 Australia's legendary 'pub rock' band Choirboys continue their solid tour around Australia this year as they add more shows to their ever popular 'Never Gonna Die 30th Anniversary' tour.
With a career spanning more than 30 years, the original Choirboys line-up has reunited and will rock audiences as they traverse their musical history with classics such as 'Boys Will Be Boys', 'Never Gonna Die' and the Aussie smash hit 'Run To Paradise'. Choirboys will perform at the Lone Pine Tavern in Rooty Hill on Saturday, February 18.
This 30th Anniversary tour has been running now since 2010, the fans must love having you guys back for it to last so long?
They have because of the heritage and because the band has been around for so long. When we go do our thing it's celebrating our heritage, it's celebrating our heritage of something that was invented in Australia and that is 'pub rock'. Australians invented pub rock and without Australian pubs you wouldn't have bands like AC/DC, INXS, Midnight Oil and Men At Work. But unfortunately that culture is gone now, so whenever we go out and do our thing we're celebrating that and people really seem to dig it.
What's it like performing these days compared the 'wild' years in the '80s?
From my perspective it's much easier to do and far more fun. It's like that because we don't have to go out and say 'We have to put on an amazing show because our careers depend on it'. We've been together for 30 years and it's just fun, there's no pressure and we don't have anything to prove anymore.

It must feel like 'home' having the original line-up back together?
It makes a travesty of all the years we didn't have the original line-up together (laughs). As soon as we got into rehearsal we were running through stuff like 'Run To Paradise' and I go 'Ah that's how it's supposed to sound!' Because these are the guys that played on the original record, you can't replace that.
Your most famous song 'Run To Paradise' is a timeless Aussie classic, does it amaze you that the song is still hugely popular in pubs and on the radio?
When you look at radio station playlists they are mainly focused on the big stuff that happened in the '70s and then the halcyon days of the '80s. This is why these bands are celebrated, this is why Choirboys are celebrated, this is why everyone looks at INXS and Cold Chisel, it's because they happened because of cultural things like 'pub culture' and everything was at its peak in the '80s. 'Run To Paradise' is one of those songs because it represents not just a song but it represents a cultural thing.