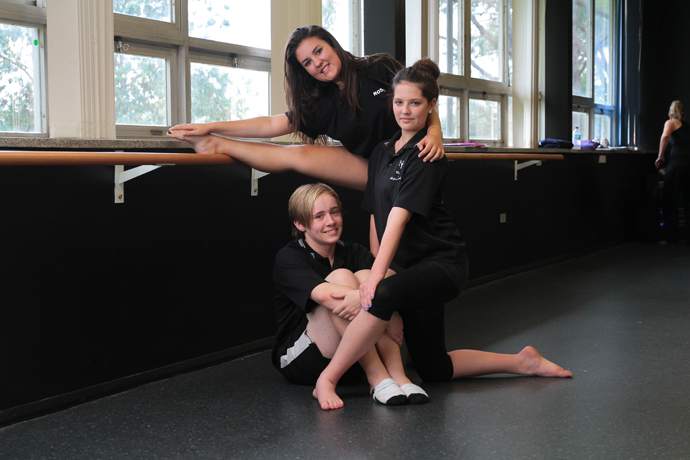 With construction of a specialist performing arts centre scheduled to start in April, Nepean Creative and Performing Arts High is well on its way to becoming a premier destination for dance and drama in western Sydney.
Recently, the school refurbished two of its existing classrooms for performing arts purposes, meaning Nepean now has two purpose built drama studios and two dance studios.
"By next year, I would think we should have the best facilities for performing arts out west in terms of teaching and performance space," said Ann Caro, deputy principal in charge of performing arts.
"The refurbishments were carried out over the school holidays and it really brings our facilities in dance and drama up."
The new dance room have change rooms, mirrors, ballet bars and a tarkett floor, while the drama room has lighting bars and a sound system installed.
Work on the additional classrooms was funded by the Department of Education.
Work on the highly anticipated performing arts centre will commence in April, with it expected to be completed and ready to use by day one of the 2013 school year.
"The space is designed to have reticulated seating so it will be a terrific venue for 240 spectators," Mr Caro said.
"These extra resources are having a huge effect on our numbers, the kids are really loving the opportunities."
Nepean welcomed another 90 creative and performing arts students into Year 7 this year, as well as another 50 auditioned students in other years.
"Because of the influx we've hired another dance teacher and we're starting a ballet and circus ensemble this year," Ms Caro said.
Applications for the 2013 creative and performing arts program closes on March 28. Visit www.nepean-h.schools.nsw.edu.au for more information.