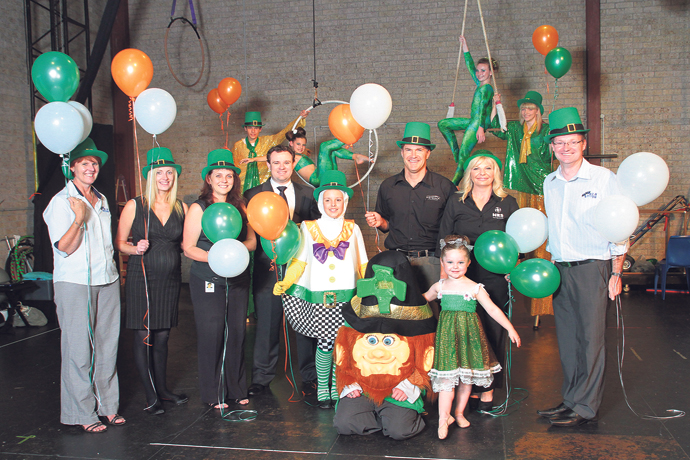 The streets of Penrith will light up this St Patrick's Day when the Penrith City Festival takes on a new feel.
Much to the disappointment of many locals, the annual festival was cancelled last year, but Penrith City Centre Manager, Gai Hawthorne, says it is back in 2012 – bigger and better than ever.
"The 'Nepean Regional Security Festival of Fun' is a brand new take and it is really focused on activities for the entire family this year," Ms Hawthorne said.
"I think everyone missed it quite a bit last year, so it is great to have locals looking forward to celebrating it again."
About 40,000 people are expected to show up for the Festival of Fun, which will include a grand parade, entertainment on the main stage and children's stage, plus extra activities throughout the CBD.
This year's festival will take place along High, Woodriff, Station and Riley Streets.
Main stage entertainment will kick off at 9.30am with performances from the Lady GaGa Tribute Show, PAWS dance studio, Maria Maher Irish Dancers and Joan Sutherland Drummers, to name a few.
The street parade will get underway at 12.30pm and Ms Hawthorne said there are some quirky things in store.
"We've got a National Services re-enactment with jeeps, 120 cadet walkers and young people from the Kokoda leadership program who will be walking with Charlie Lynn," she said.
"Rotary will also have Roman chariots to celebrate their 85th anniversary, so that will be exciting to see."
Among the other attractions will be a meet and greet with Sydney FC footballers, a special appearance from former Penrith Panthers player Ryan Girdler, a special car show and the PCYC lock up where you can see local dignitaries being 'locked up' for charity in a makeshift jail cell.
"With all this in store, you can see why we've called it the Festival of Fun this year," Ms Hawthorne said.
For more information about the 'Nepean Regional Security Festival of Fun' visit www.penrithcitycentre.com.au.
The festival will be held on March 17.