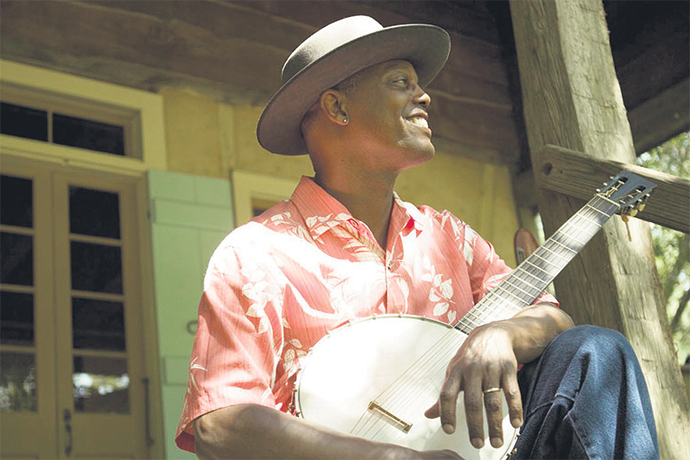 International folk artist Eric Bibb has travelled the world, sharing his soulful tunes with music lovers everywhere, but he still finds Australia one of his favourite places.
Ever since he was a child, originally from New York, but with many different homes since, Eric has lived and breathed music.
At the age of seven, Eric was given his first steel-string guitar and his passion for music spurred from then.
Drawing inspiration from his father, Leon Bibb, a trained singer who made a name for himself in the 1960's folk scene, Eric began to develop his own sound and following this, his professional career emerged at the age of 16.
"My dad was the reason my passion for music took off," said Eric.
"I performed with him only the other day, just before his 90th birthday, and it is always great to perform with him."
Since his first gig, playing guitar for his father's band, Eric's career never slowed down.
"I am always on the road from place to place, airport to gig, gig to gig, gig to airport," he said.
And this hard working, non-stop attitude has left Eric with countless award nominations, appearances on many TV and radio shows and over 20 albums, including DVD's and compilations.
Eric Bibb is always recording with new and interesting people and he confided to FYI how excited he was recently, to cross off something on his 'Bucket list'.
"I had the opportunity to travel to West Africa and record with Habib Koité, a hero of mine, a recording opportunity which has been on my bucket list for some time," Eric said.
"Our record will be coming out later this year. It was a thrill to record with him and to see West Africa for the first time."
Eric's career has had many highlights but, when asked what he considered his greatest achievement, he insisted that recording with, and meeting his heroes is far better than any achievements.
"So many wonderful things have come from being a musician. Having the opportunity to record with a number of my heroes is by far, my best accomplishment," he said.
Eric has toured Australia before, sharing his music with as many as he can and he loves performing here.
"Australia really energised me to perform because of the enthusiasm and appreciation that the music lovers display," he said.
This March, Eric returns to Australia, much to his joy, bringing a fresh new sound and a brilliant combination of sounds.
Eric will be bringing his sound to the Q Theatre at the Joan Sutherland Centre on Friday, March 9.
Visit www.gaynorcrawford.com.