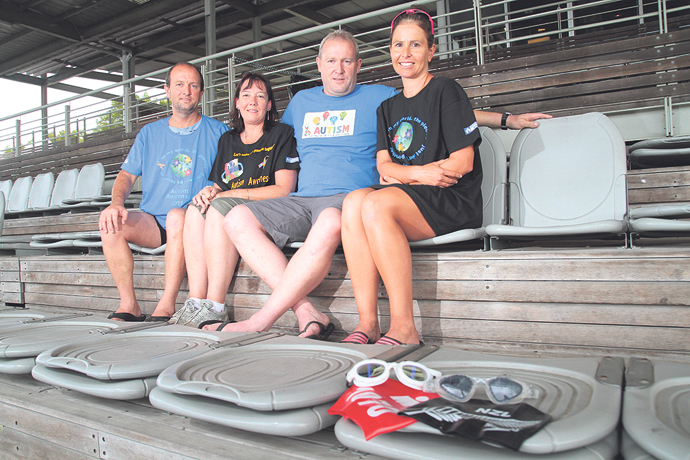 Forget swimming laps at the local pool or even diving under waves at the beach – three local men are preparing to brave the seas when they swim a marathon in Western Australia next month.
Lester Gollan, 46, Geoff Evans, 49, and Steve Payne, 52, will each swim 19.7 kilometres as part of the HBF Rottnest Channel Swim.
"The event is now the world's largest open water swimming event and I can't wait to tackle it," Mr Gollan said.
The trio have been training at the Sydney International Regatta Centre in Penrith for the past six months, which is in addition to their regular weekly swimming commitments at Divers Swim Academy in Penrith.
"It's definitely challenging, but I'm hoping to complete the race in about six to seven hours, but it all depends on the conditions," Mr Gollan said.
The three locals are all undertaking the swim as individual competitors instead of teaming up and sharing the 19.7 kilometre race.
"Each solo swimmer has to have a support boat and my wife Susan will be on board to give me food and drink when I need it," Mr Gollan said.
"I don't think this would be possible if I didn't have my wife and family's support – even though it's an independent race and I have to do the training, I couldn't have done it without Susan."
The 5.30am training sessions and lengthy weekend swims at the beach will be well worth it, particularly for Mr Gollan, who is swimming to raise funds for a charity close to his heart – the Autism and Aspergers Support Group.
The gruelling race will be held on February 25.
To donate to Mr Gollan's charity, visit www.everydayhero.com.au/hero_pages/view_posts/lester_gollan.