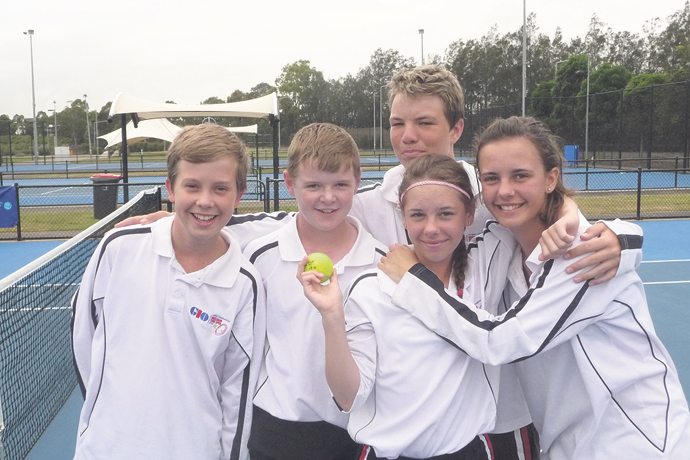 Five Local kids have been getting on the ball at the Wheelchair Tennis Open this past week.
The kids, ranging from ages 11 to 15, volunteered as ball boys and girls at the Sydney International Wheelchair Tennis Open in Homebush, in hopes of ending the school holidays on a good note.
A week of early starts was difficult for the high school students but they loved every minute of their duties.
"It's fun, you have to serve the players by giving them balls, holding their towels and do what they ask," Suzanne, 11, said.
The Penrith Anglican College students found out about the position through friends who volunteer every year and they all enjoy helping out.
"All kids would like this, even if they don't play tennis!" Kathryn, 14, said.
Each year the tournament features players representing 21 countries in the world, which is a great chance for the kids to experience different cultures.