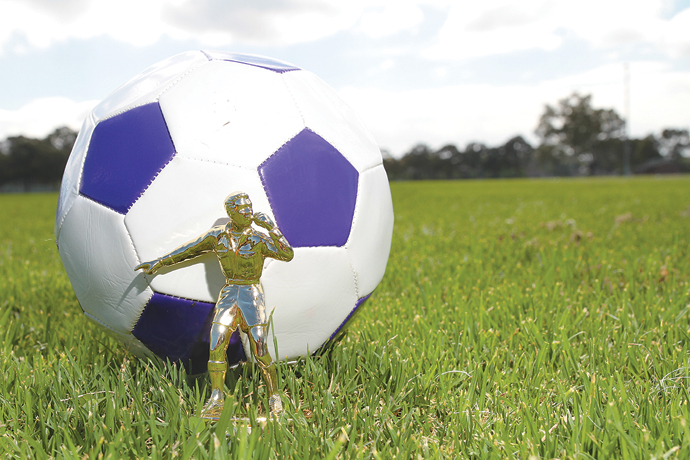 A disagreement between the Nepean District Soccer Football Association (NDSFA) and Nepean District Soccer Referee's Association (NDSRA) has escalated.
A dispute between the two organisations erupted in June 2011 after a young referee was intimidated and abused at a match held at Gloria Park.
In November, NDSFA and NDSRA entered into mediation under a confidentiality agreement with Dr Stephen Treloar, a university academic and registered mediator.
But after publicly denying that they were not going to dismiss the referees association, NDSFA have seemingly reneged on their comments, opting to recruit their own referees in the lead up to the new soccer season beginning in autumn.
NDSFA said in a public statement on their website that: "The idea of the NDSRA being sacked is both alarmist and highly fanciful to say the least".
Yet, after the Weekender published an article on December 16 about the NDSFA's inaction to address violence against referees, NDSRA was informed that their services were no longer required.
Dr Treloar confirmed that mediation has ceased because NDSFA has chosen to form a new referee's association under their own banner.
"I know both of the association presidents – I was president of the NDSRA about 15 years ago so know Terry Malecki of the NDSRA. At this time John Churchward [NDSFA] was refereeing alongside me and they are both good people," Dr Treloar said.
"But I have been informed over the weekend that NDSFA have opted out of the mediation process with the plan of hiring their own referees.
"There was nothing in the Weekender article that breached the confidentiality agreement… it is a shame for the sport that the grievances of the two associations cannot be sorted."
A spokesperson for NDSRA said that the organisation will continue to exist and that hopefully Nepean referees will be able to offer their services to other soccer districts.
President of NDSFA, John Churchward, declined to comment.
Meanwhile, Football NSW is conducting their own review into the role of local referee branches.